 With all the different foundation types out there (and let's not even GO there with BB and CC creams), it can be difficult to know where to start and to decide which one will suit your needs best. So lets have a look at the three most popular types - liquid, powder and stick -  and see if we can make some sense of it all.
LIQUID
I'm starting with liquid foundation - the most popular type of foundation in Ireland.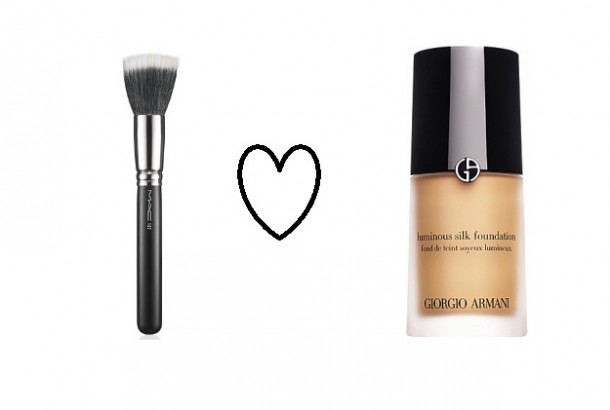 Having tried fingers, sponges and various brushes, my absolute favourite is MAC's 187 Duo Fibre Brush. It's been replicated by many and is also known as a stippling brush; but if that title makes it sound tricky, then don't worry - this is the easiest makeup brush in the world to use. And you only need a tiny amount of foundation with it, so look at it as a money-saver that will make your base last longer.  Read How To Use A Foundation Brush for more.
Try: Giorgio Armani Luminous Silk Foundation, Bourjois Healthy Mix Foundation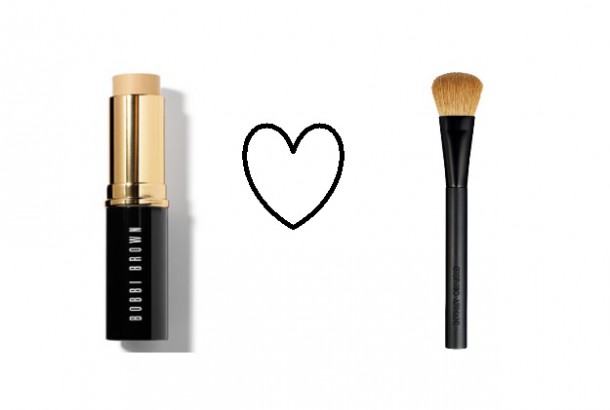 STICK
With horrible memories of that Product of Yore, Pan Stick, stick foundation tends to be less widely used.  But it does have it's benefits: firstly, it's a lot easier to travel with than a glass bottle of liquid foundation, whether you're flying and need space in your liquids bag, or taking it to work in your handbag.
Advertised
Secondly, it doubles as a concealer, cutting down on the number of products you need to take along with you. (Read how to apply foundation and concealer for more).  When I first tried it I found it very hard to work with if I applied the stick directly to my face and then tried to blend with my fingers. The best option is to use a foundation brush to pick the pigment up from the stick and then blend it into the skin.
Giorgio Armani's Blender Brush is the ideal shape for this - the short hairs are tightly packed and perfect for blending the foundation, particular around the contours of the nose and under the eyes and it also works well to pat foundation over a blemish to conceal it. You might like to try stick foundation if you want medium to heavy coverage and a more matte finish.
Try: Bobbi Brown Foundation Stick, Shu Uemura Nobara Cream Cover Stick Foundation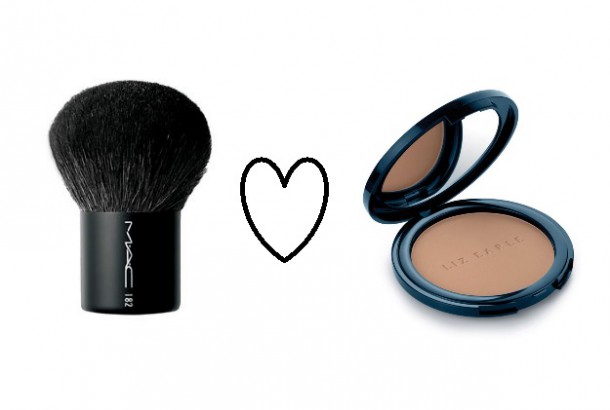 I've always been a fan of powder foundation, even though I've got  dry skin.  And it's true that when applied heavily this type of base can make dry skin feel tight and look even drier. But it's a great option if you want a quicker routine than applying foundation and then powder and I find it perfect for taking down the shiny finish of a sunscreened face in summer.
The trick is in the application method - while most powder foundations come in compacts with a sponge applicator, this method tends to give a heavy, mask-like finish. It's worth it to invest in a soft kabuki brush instead (I love my Too Faced brush and this Japonesque one is gorgeous!)- gently swirl it over the surface of the powder and then buff it into the skin in small circular movements. You'll get a nice matte coverage without the heavy feeling some liquid foundations can give and there's no need to apply powder in addition.
And if you like a bit of glow look out for powder foundations with luminising particles so your makeup won't look too flat.
Try: Liz Earle Perfect Finish Powder Foundation, MAC Studiofix Powder plus Foundation
Advertised
What's your favourite foundation type and how do you apply it? Let us know in a comment!