 I heard once that as women, we tend to decide on our personal make-up style in our 20s and then just sort of stick with it forever more, be it a certain lip pencil, always lining your eyes or religiously using bronzer. There's nothing wrong with any of that of course once you're happy, indeed, there's something to be said for using tried and tested products; they make life easier, you know where you stand and there's no faffing required.
No, I'm not here to give anyone an ear bashing about how they should be experimenting with make-up looks each day or bringing something new to the table etc (who has the time?), instead, I'm more concerned with anyone who feels they're in a bit of a rut. So without further ado, here are few alternatives that could be worth a try: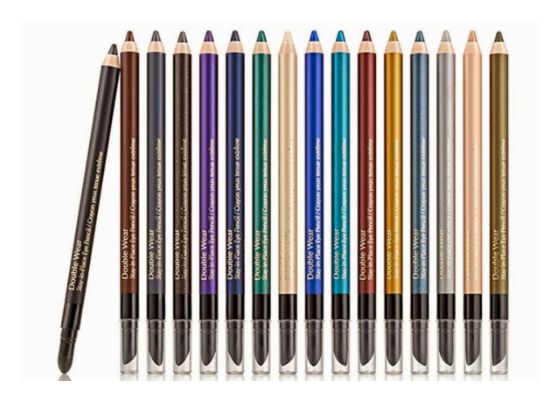 Softer Eyeliner: Fans of liquid liner will love the deep, dark line it can give to eyes – that little bit of drama is always great isn't it? It's great until one day you realize it's looking a little harder than you'd like. To soften the over all look, try using a thinner line, pushed right into the base of lashes or alternatively, pop a little eyeshadow on top to create a bit more of a blurred/blended effect. Switching to a blendable, long wear pencil such as Estee Lauder Double Wear (€22) will also give a softer finish.
Neutral Territory: Nudes are probably my favourite shade palette when it comes to eyes but if you want to change things ups a little why not try a hint of colour? A plum or warm copper will make most eye colours pop (especially hazel and blue), alternatively navy and emerald bring out green tones in eyes.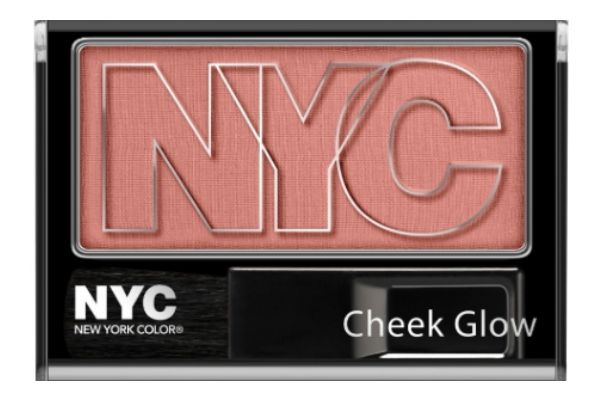 Blusher bonanza: At the moment I'm loving Coralista from Benefit (€34) but my other favourite is NYC "Riverside Rose" (€2.99) which is gorgeous on everyone. It doesn't look like much in the picture there but it creates a soft focus look with a semi matte finish. The main issue with blushers isn't so much the colour, it's usually how they're positioned on the face which can look a little aging / out of date. Check out this handy guide below to see if you might need to adapt your application a little!
Advertised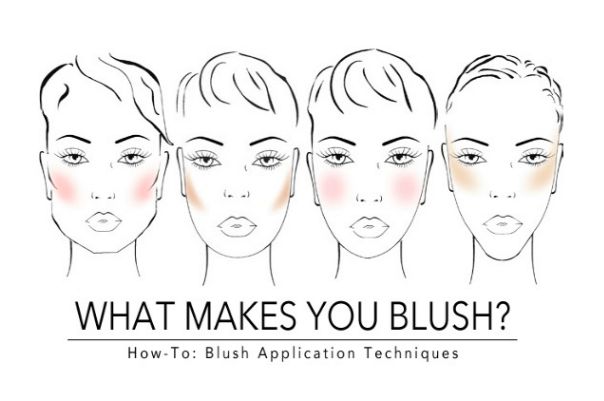 Pic via makeupforever.com
Hard Lips: I'm the first to say that I love a dramatic lip but one thing I don't like is a hard or harsh line. I see it all the time on Instagram and it feels heavy handed, especially when it's been used to make lips look "fuller" by over drawing them. For a softer finish, I always like to buff liner in tiny, circular motions over the lips. If you're not a liner girl or are afraid of lip colours, try using a sheer lipstick such as Giorgio Armani Sheer Lipsticks (€31) or Rimmel's Colour Rush Balms (€7.99), it'll have the same punch but will look and feel fresher.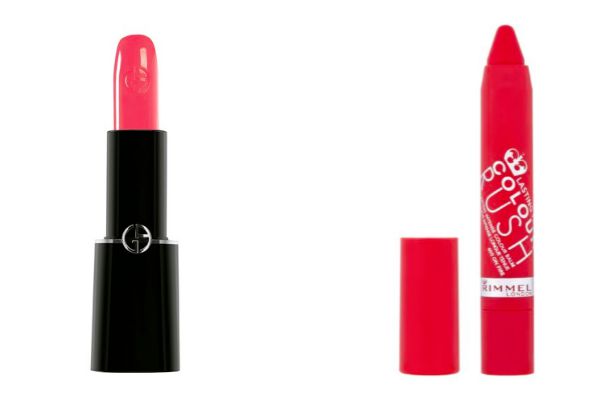 Advertised
Ever feel like you're in a make-up rut?