 Flaky patches and dehydration lines aren't things that any woman aspires to but they can be an unfortunate side effect of being run down, over worked or quite simple, getting a little older. Add all that to the fact our weather is continuing to play fast and loose with the rules of summer and what you get is confused skin, so today I thought I'd look at some moisturizing foundations that can bring a little glow and vitality back to our tired complexions.
I've chosen foundations that are particularly hydrating so will work well for drier skin types but if you're combination/dehydrated there's something in there for you too. The main aim is to find a base will stay in place for a luminous complexion that looks like you've had your 40 winks and then some! (Check out our top Primer recommendations too).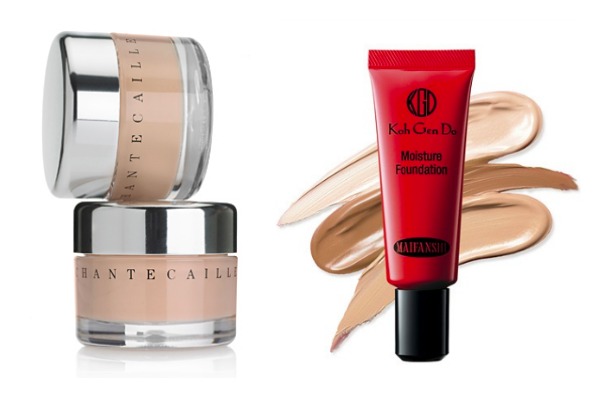 Chantecaille Future Skin: When I think of hydrating foundations this is the one that comes to mind first. Packed full of water and minerals including seaweed (a water retaining ingredient) the oil free, gel based formula feels light and fresh to wear and gives a beautiful, healthy glow to skin whether applied using fingers, damp sponge or a brush. (€75)
Koh Gen Do Maifanshi Moisture Foundation an industry secret as such, this foundation is always to be found in top make-up artist's kits like Val Garland and Pat McGrath back stage at Fashion Week thanks to the fresh faced finish it gives. The formula is buildable, contains 100% mineral pigments and is made without parabens, synthetic fragrance or phthalates. (€58.92 online with shopstyle.co.uk/Nordstroms)
Bobbi Brown Moisture Rich Foundation: Dry and extra dry complexions will love this award winning foundation that gives a medium coverage base without going flaky or creasing throughout the day. Dot on areas such as nose and cheeks if you want a natural finish or apply with a brush for a higher coverage, more polished feel. (€40)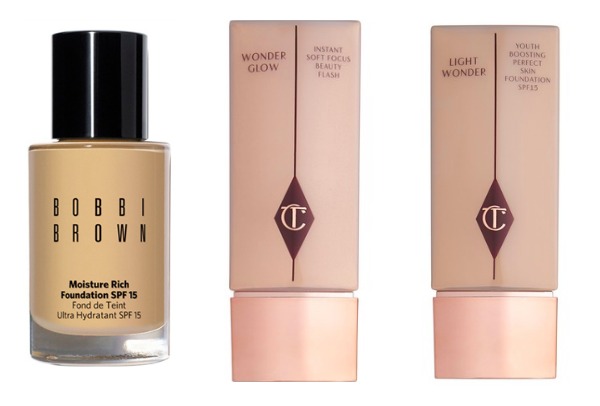 Advertised
Charlotte Tilbury Wonder Glow Soft Focus Beauty Flash: It might be a bit of a mouthful to say and isn't technically a foundation but… I really wanted to include it because it's the business at brightening, plumping and rejuvenating skin. You can use it on its own for a dewy, understated, natural glow, as a primer, or on top of foundation to give a "soft focus" finish. (€49). If you do want more coverage then check out the Light Wonder foundation (€42).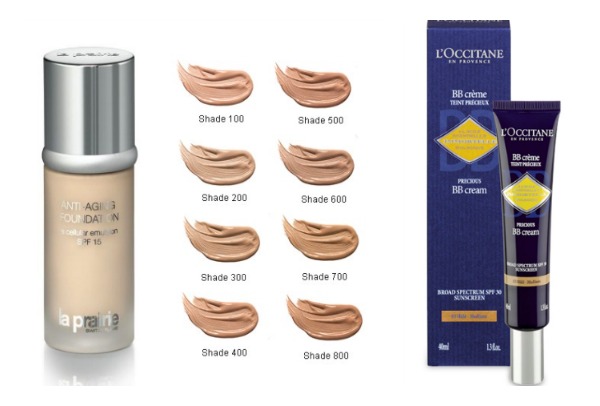 La Prairie Anti-Aging Foundation: If you're on the hunt for make-up that gives you dewy, firm, plump, radiant looking skin then this foundation might just be the holy grail. La Prairie's foundation really is luxurious, delivering hydration and a flawless finish. The only down side, might be the price… (€97)
L'Occitane Immortelle BB Cream: I've been using this on my combination skin and it's worked really well, delivering enough coverage to even out skin tone but still look like skin. The lightweight formula is infused with the Immortelle serum to brighten and rejuvenate while added SPF 30 protects against future sun damage. Unlike a lot of BB Creams there's a decent coverage to this which means it can work well during the day or evening. (€38)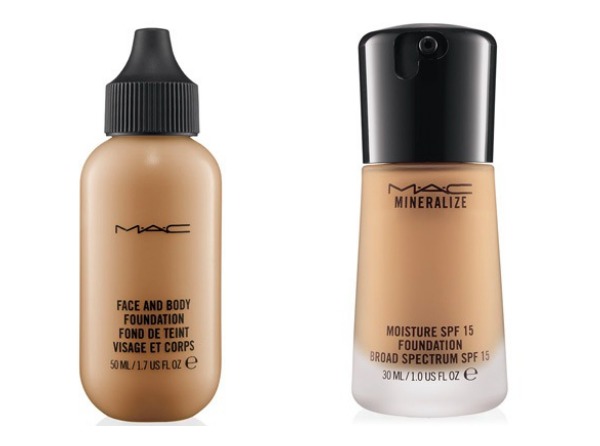 Face & Body MAC: (€31.50) It might not be everyone's go-to make-up but this water-based foundation really is versatile, building from sheer to medium coverage, as you need it. The formula is water-resistant so will stay on even through rainy days. For best results apply with fingers, working the product in with circular motions until it changes consistency from watery to more creamy. One this change in consistency has happened the foundation won't go really shiny on T-Zone as it can do if you use a brush. I'm also a big fan of the Mineralize Moisture SPF15 Foundation (€38).
Advertised
Do you have any foundation favourites to add to the mix? Let us know, we love to know your secrets!