 I'll admit my headline reference isn't exactly modern but bear with me as today is all about the cool, new make-up brands that are gaining traction in the beauty world. Ever since Charlotte Tilbury's collection launched I've been keeping an eye out for other newbie ranges that have been making waves and are on the way to giving the juggernaut cosmetic companies a run for their money.
Of course that's not to say there's anything wrong with old reliables like Lancôme, Mac or Bobbi Brown, but it's always nice to keep your options open and mix things up a little.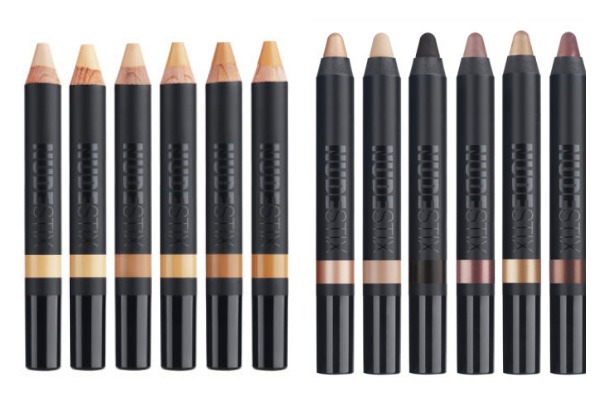 Nudestix:
Founded by Canadian cosmetics chemical engineer Jenny Frankel who had previously worked as a product developer for Mac (you can thank her for their Lipglass by all accounts!). The range of pencils, enriched with vitamins, antioxidants and moisturizers, are designed to be blended with your fingers, meaning no need for brushes. I really like the concealer pencils for on the go top ups but the new Magnetic Eye Colours are great too (€33.84 with Lookfantastic.com).
Tru Skin:
Launched last year this no-nonsense skincare range was created by eczema sufferer SaraJane Lynch who was sick of feeling like she was "locked out" of the luxury skin care industry due to her high maintenance skin. Her philosophy is with Tru is simple; If it's not good for your skin, it's not in it. The collection is small but mighty, consisting of just three products which make up the "Tru Trinity" – Ultimate Deep Cleanse (€34.50), Liftonic Toning Treatment (€39) and Holy Grail Facial Moisture (€58). The range is available in Arnotts and www.thetrubrand.com.
Make Up Revolution:
Fans of budget make-up listen up because we have a serious contender for top spot with these guys. The brand's products start at just €2 and boast seriously strong pigments à la Inglot or Mac.
Advertised
I'm loving the quirky, bright lip colours and also the palettes, which include the "Awesome 100 Eyeshadow Collection" (€17) - which literally has 100 shades in it.
You can find out more via their official website: www.makeuprevolutionstore.com.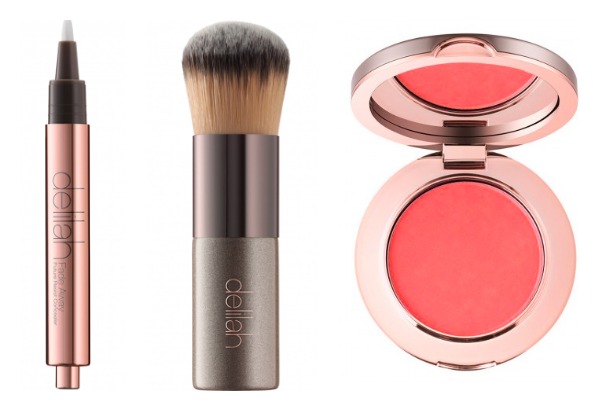 Delilah:
Driven by a desire to create products that make women of all ages feel beautiful, Delilah is a UK based, high end range that has years of experience pored into it thanks to the 3 industry veterans who created it. The boutique feel of the collection is followed through with simple, understated packaging but don't be fooled into thinking it's boring. My favourite products include the cream lipsticks (€33), Future Resist Concealer (€36) and blushers (€33). I've heard great things about their brushes too so can't wait to try them out! Delilah is available on www.spacenk.com (you can check out our visits to their Dublin store here) or via www. delilahcosmetics.com
And here are three more that aren't strictly new, but are relatively new to Ireland:
KIKO: Italy's high street make-up brand that is consistently raved about by bloggers and beauty editors alike. It's still not available in actual shops yet but you can now buy it via the new Irish website www.kikocosmetics.ie
Hourglass: Since I finally got a chance to play with the products in SpaceNK on Grafton St I've turned into a serious Hourglass fan girl. I love how soft the Ambient Light powders (€42) are, how pigmented and glossy the lipglosses are (you can almost see your reflection in them!) and can't get enough of the mineral veil primer (€70). Unfortunately my wallet does not feel the same.

Advertised
Lola: I can't seem to find out exactly when the Lola by Perse collection was first launched so don't feel right putting it in the "new" section, but one thing I do know is that it's new to Marks and Spencer's beauty hall. The creative, artsy vibe of their campaigns (above) are right up my street and the prices aren't bad either with eye shadows, liners, mascara and brow pencils coming in around the €13-€15 mark and nail polishes at €11. Everyone's raving about the brushes (€16-€26) though which are great quality and durable too. Lola is available in Marks and Spencers (Liffey Valley & Mary St) Beauty Halls.
Do you use any of these brands already and if so, which products are your favourite? And do you have any others to add to our list? To the comments!