 There has always been a massive debate over Estée Lauders best selling product, Double Wear foundation. It has become known over the years as one of the best non-budge and water resistant foundations on the planet. So much so that it was declared winner of the Best Luxury Foundation in this year's Best in Beautie Awards (you can check those out here).
But it also carries a few negatives for some people, like being too heavy or giving you a white face when the camera flashes. Now, I think Estée Lauder addressed those problems with the newer addition Double Wear Light that was launched a few years ago. I think that foundation is very hard to beat - if it's a long wear, medium coverage matte foundation you need, Double Wear Light is one to investigate.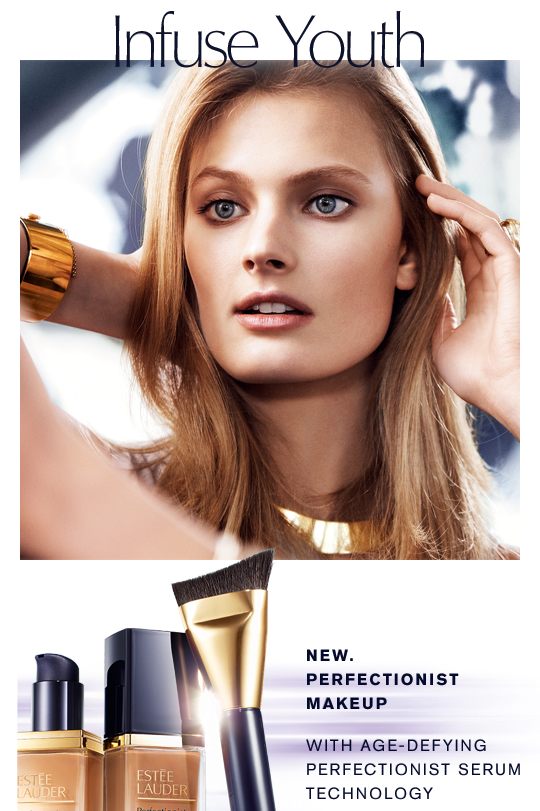 As I reach my 30s, I am starting to see the appearance of lines I find myself caught in a trap. I'm not really into the whole matte thing anymore as it's emphasising the pitter patter of little crows feet that are appearing under my eyes, and it's drawing attention to the distracting lines on my forehead.
And having oily skin, I have always found I cannot go near anything that says anti-ageing as usually these products are heaving with ingredients that will slide off my face within the hour.
I love trying a new foundation but when I learned of how this one contains youth-infusing serum, I presumed it would be worn off by lunch.
Well, I was wrong - I actually quite like this little fellow.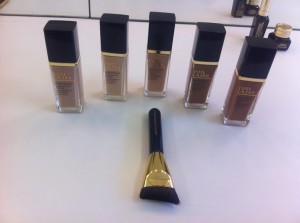 For me this is the answer to my current quest - a foundation you can lash on quickly on a Monday morning that will instantly brighten you up but also still be there by 3pm. It feels like velvet, I found it lovely to apply to the skin. Its luminous properties allowed me to skip concealer under my eyes which is another battle we all face.
The reason it stayed a bit longer than the usual anti-ageing foundations I try  is because it's actually oil free.
Advertised
The anti-ageing benefits come from their best-selling Perfectionist serum which they have added to this foundation. The serum helps to reduce the look of fine lines and wrinkles by promoting collagen and elastin in the skin.
They have also added a blend of optical ingredients which blur imperfections and brighten the skin. None of these interfered with its staying power on my skin - and that's a first.
Estee Lauder have also launched a lovely sculpting brush which is great for application, you can really get in around the nose, under the eyes and if you are into the whole contour thing this little guy will do the job for you - no more following confusing diagrams.
The verdict? This is a lightweight, ultra comfortable foundation that gives a perfect balance for daytime wear. It gives enough coverage to pretend on a Monday you didn't raid the wine cellar (ok, back of the press) at the weekend. One word of warning though - if you like a bit more coverage and an airbrushed look, then I would stick to the Double Wear Light.
This one is for us inbetweeners, those who want to look radiant (but not shiny) and wouldn't mind a little bit of help for those lines if it's being offered. We don't ask for a lot, do we?
There are 22 shades in this new foundation so a visit the Estée Lauder counter for a skin match is a must. Ivory beige was a good balance for me as I have a lot of warmth in my skin from visits to Bray this year (thank you Ireland's epic Summer).
Advertised
Perfectionist Youth-Infusing Makeup SPF 25 (€46 for 30ml) and Sculpting Foundation Brush (€46) will be available nationwide from September 1st.
Have you sampled this foundation yet? What foundation are you raving about lately? Share your thoughts in the comments below!