 When it comes to foundation, we all know there's a fine line between glow... and shine. Could this new foundation be the answer to gorgeous, glowing skin? 
It piques our interest whenever a new foundation comes out, especially when it comes with the promise of delivering a healthy glow to the skin. After all, we've tried a lot of different formulas over the years, with some faring better than others.
To my mind, there's only been one new foundation launch in the past year that successfully delivered on the promise of glow-not-shine (at least for my combination skin), and that is the Laura Mercier Candle Glow Foundation. So it begs the question: is this new release going to take the top spot? Or is it a pretender to the crown?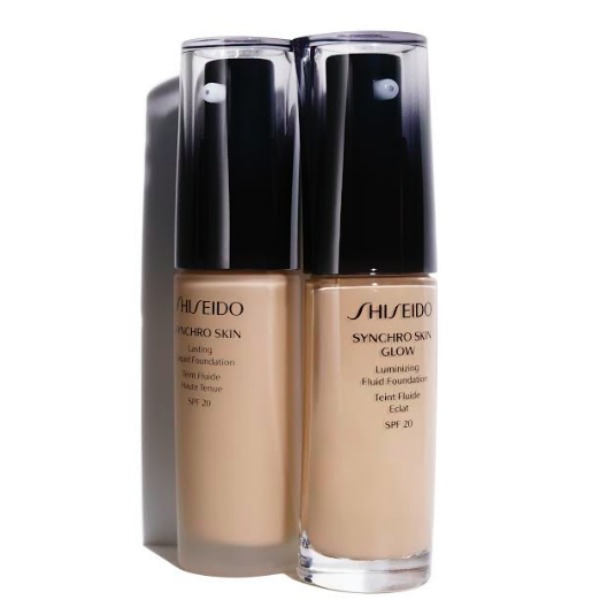 The new launch in question is Shiseido Synchro Skin Glow (€48), the sister product to their Synchro Skin Foundation which launched last year. The original got a thumbs up from me as it gives skin a natural matte finish which looks like you aren't wearing makeup at all. For some, it might not give enough coverage, but if you're a fan of the natural, matte look, then it should be right up your street.
Synchro Skin Glow, as you'd imagine then, is more about creating a glowing rather than matte finish to skin. In keeping with Shiseido's aesthetic, there's nothing heavy or chalky about this. In fact, the foundation feels more like a skin care than makeup when you wear it. Its light serum-like formula is easy to blend and apply, with either fingers, a brush or a sponge depending on which you prefer most and the coverage can be built up from sheer to medium.
Advertised
But does it go shiny? I know that's what you're really wondering.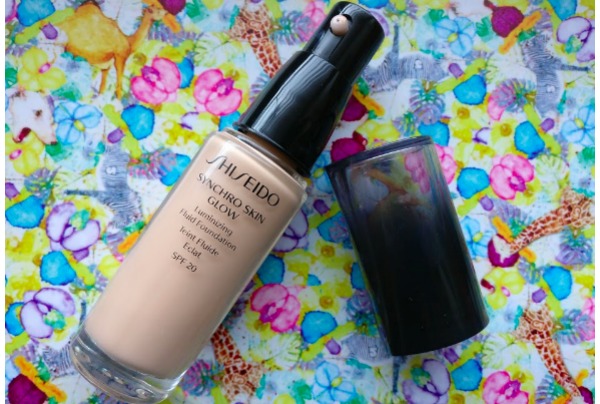 Initially, on the first day or so I did think that there was a bit of shine (after a few hours). A couple more days of wearing it later, I started to realise: I'm so used to my skin being matte that I mistook glow for shine. Does that make sense? Because when I looked at it objectively, there weren't any of the normal signs of oiliness, such as patchiness, or foundation rubbing off.
It must be down to the technology used in the foundation's formula which is designed to balance the water and oil levels to stop skin over producing oils. The aim with that is to stop shine while still retaining a glow. Plenty of other foundations have promised the same over the years, but this is one of the first times I've seen it properly in action. As a previous acne sufferer who's always afraid of looking like they've gone head to head with deep fat fryer, this new "glowing" look is a bit new for me. I like it, though!
Advertised
Now, do you want the bad news? This foundation only comes in 10 shades. I know, for a luxury brand, that's a pretty poor show. Here's hoping that you'll find the perfect one for you in amongst those on offer.