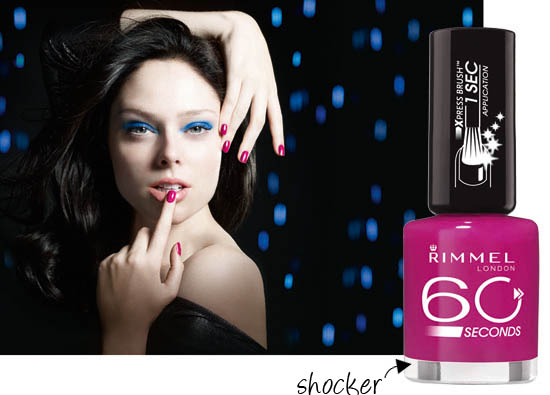 Rimmel has been busy shaking up its 60 Seconds Nail Polish line lately. For starters, they've swapped out the old brush for a new quick-dry flat one which claims to give "a perfectly precise application in just one second."
It doesn't, like, but these round-tipped brushes are very nice to use and make getting a tidy line at the cuticle an absolute cinch.
They've also added seven new catwalk inspired shades to the line, and while most of them are loooovely (my favourites are Grey Matter, a light grey with cool undertones, and Sky High, a vibrant teal) there is one gick colour among the bunch.
Advertised
Coral Crush sounds promising and bang on trend, but it's a sheer shimmery orange nightmare In Real Life and looks like something my mam would have refused to wear in the '70s on the grounds that it was minging.
On the off-chance that this is a colour you've been searching high and low for, you'll find it and its six mates in stores now, priced at a wallet-friendly €5.23.