 We love a good acid toner here at Beaut.ie (though Emma Hardie would might use the wooden spoon on us if she heard us saying that).
Our most recent acquisition is Pixi Glow Tonic, which we are adding to our acid toner Hall of Fame. Now, we're certainly not fans of the old fashioned astringent toners, which essentially work like paint stripper, dissolving your makeup and drying out your skin all in one stroke of a gin-scented cotton pad. An acid toner generally contains a mild Alpha Hydroxy Acid. AHAs dissolve the bonds between dull, dead skin on the surface and the lovely new skin underneath.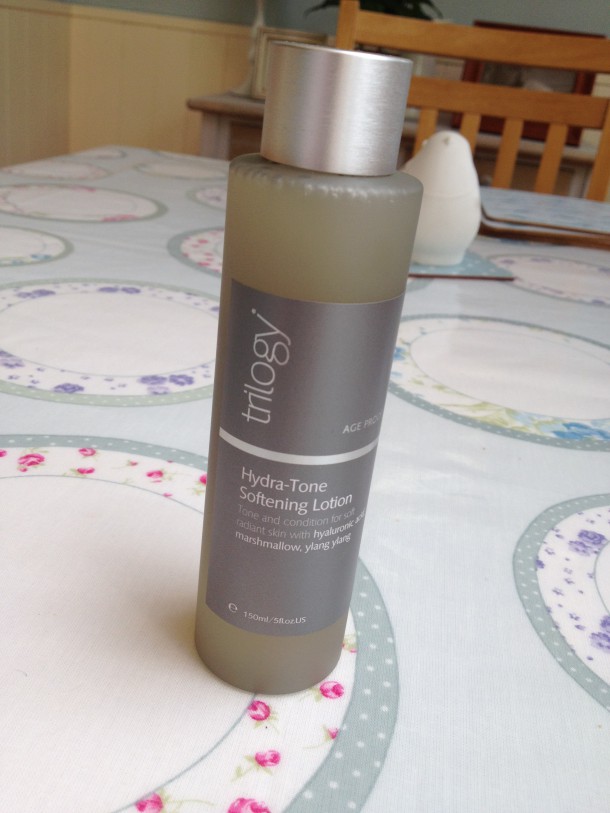 If you're not a regular user of toners, then have a glance at my skincare routine to see how they fit in. If you're not using one, it's the single step in your skincare routine which will make the biggest difference. You'll see the change in your skin.
This new offering from our chums at Trilogy is a new breed of toner. Prepare for the rather long name - Trilogy Age Proof Hydra-Tone Softening Lotion is not an acid toner. It's a new form of toner which acts almost like a fabric softener for your face.
Like an acid toner, it prepares the skin for the products you will apply afterwards. Unlike a vigorous acid toner, it doesn't necessarily resurface the face, though it does contain some citric acid, which will help keep cell turnover at a healthy rate.
Advertised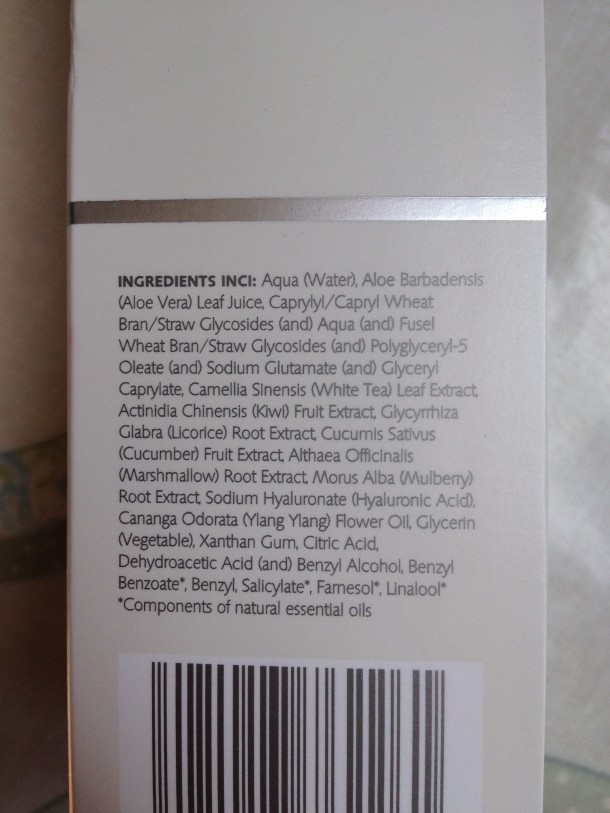 Jammed full of hyaluronic acid and other hydrating and moisturising ingredients like Aloe Vera leaf juice and glycerin, Hydra-Tone Softening Lotion gives the skin an injection of moisture prior to the serum and moisturiser stages of your routine. It's basically a thickish gel with a pleasant scent that leaves a lovely cooling sensation on the skin. Mallow, cucumber and white tea all serve as lovely anti-inflammatories.
This is not a completely necessary step - I'd choose a glycolic acid toner like Pixi Glow Tonic or Clarins Exfoliating Toner before I would choose this new offering from Trilogy. However, I really like this toner. I use it in conjunction with my normal acid toner and it sinks directly into the skin, leaving it supple and giving it a lovely hydrating boost.
This gets the beaut.ie seal of approval! It will hit pharmacies and stockists nationwide on 15th September and will be priced at €21.95.
Are you tempted by this very long named toner from Trilogy? Are you a fan of the toner or are you with Emma Hardie and give it the evil eye when you pass by it on the skincare shelf? Tell us in the comments!