 This lovely new moisturiser from Yves Saint Laurent makes some big claims. As part of the YSL Forever range, it shares a lot of ingredients with YSL's famed Forever Youth Liberator serum and creams.
The main ingredient in those products in Glycanactif. YSL products, being owned by L'Oréal, get the benefit of L'Oréal's extensive research into skincare. Their most recent (and very interesting) studies have been around Glycans, a polysaccharide which is essentially a messenger that tells our skin to produce collagen.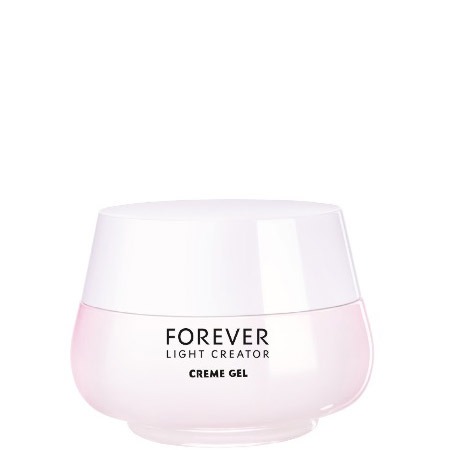 The natural occurrence of these reduces as we age. YSL believe that by jamming their products full of their Glycanactif complex, they can improve the level and rate of skin regeneration.
Okay - so enough shop talk - does it work? Yes and no.
Anything that we apply topically is only absorbing (at best) into the top 0.5mm of the skin, so it doesn't get anywhere near the dermis, which is too deep to be affected by topical products. Obviously, the best way to get beneficial ingredients is either to eat them (as in fish oils or collagen supplements but I'm not recommending that you eat your moisturiser) or to have them injected directly into the dermis.
Advertised
Many ingredients common in skincare - like collagen itself - are useless to apply topically. The molecules are simply too large to pass into the part of your skin where they'll make a difference. This is why trying a product like this one, which contains ingredients designed to stimulate your skin's own collagen production, are much more effective.
The element of this cream that makes it different from YSL's Forever Youth Liberator range is that it is also designed to tackle pigmentation issues. Once, while I was having a facial, the facialist told me that I had pigmentation issues.
Thinking I'd somehow failed to see a sun spot or other blemish on my head, I got up to look in the mirror. She was talking about the small smattering of freckles I have on my face. I mean, JAYSUS, freckles are cute, and not a problem! They indicate that your skin is sensitive to sun and needs a higher SPF than non-freckly folks' skin, but they are definitely not something you need to 'fix'.
So, using this moisturiser twice daily for three weeks, I have noticed that my 'pigmentation issues' (they're FRECKLES, young wan. Jeez) have faded a bit. But I didn't mind them in the first place. Frankly, the idea of you ladies heading out to buy something to fade your freckles makes me a bit sad, but if you want a product to do that, this will help.
Advertised
If you do have actual pigmentation issues like sun spots, this cream does work. It's light, smells dreamy, and is non-oily, making it great for all skin types. If you have dry skin, just pop some of your normal, richer moisturiser on top.
This product is available nationwide at €60. Have you tried this YSL cream? And can we hear it for the freckles?!