 With my dry, dehydrated skin, it's amazing that I didn't have a hydrating skincare mask in my bathroom cabinet before trying this Nuxe offering recently. Part of the reformulated Crème Fraîche line, this mask (€20.99) is designed to soothe and refresh dry and dehydrated skin and promises to provide 24 hour rehydration for thirsty skin.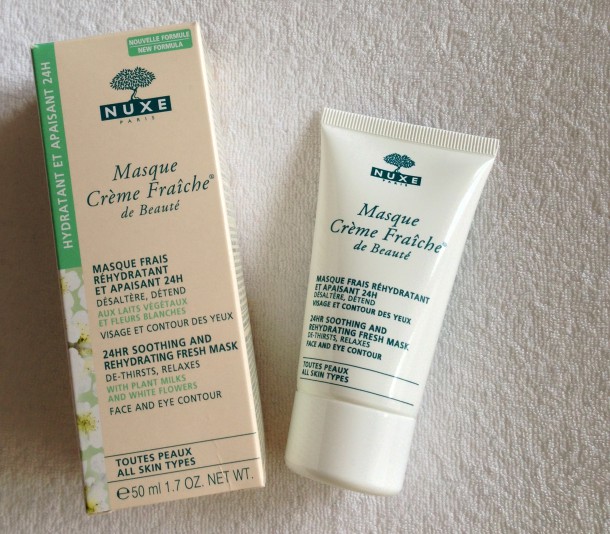 Based on a cocktail of plant milks, this mask also comes with a pretty intoxicating floral fragrance. I'm not big on strong fragrance in my skincare, but this one is very fresh and brings to mind a huge bouquet of flowers. The white cream feels instantly cooling and soothing in the skin - apply it all over (including the eye contours), let it go to work for 10 minutes and then either massage in any of the product remaining on the skin or remove it with a gentle toner.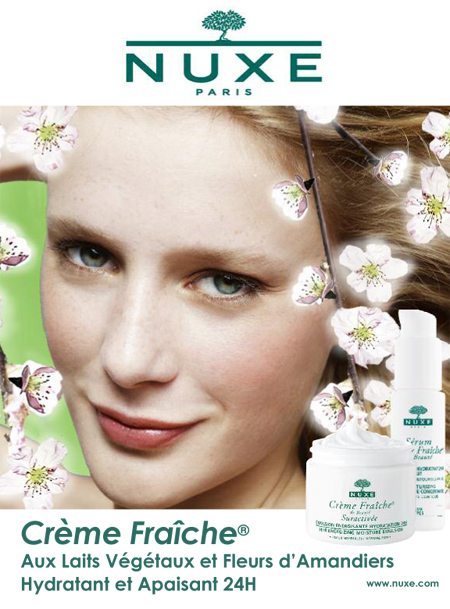 My skin does indeed feel refreshed and rehydrated after using the mask, but it's not until I examine my skin in daylight the next day that I really appreciate the improvement - the lines on my forehead look much less pronounced and the skin below my eyes is plumped up and looks much fresher, brighter and smoother than usual. It's a big improvement and I'm very impressed, particularly given the fairly reasonable price point.
Advertised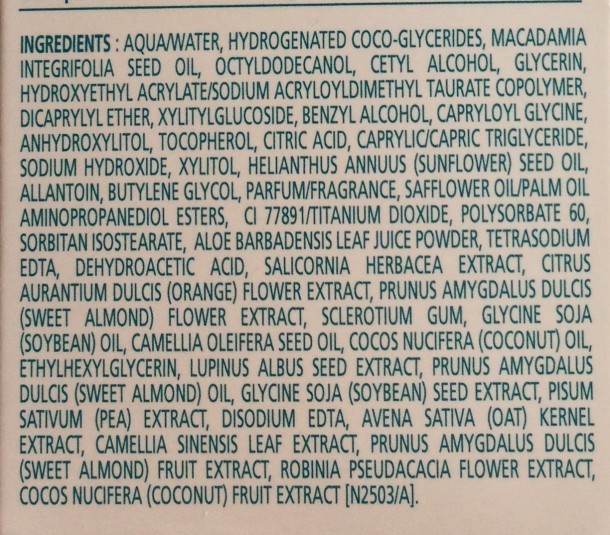 We usually tend to look at really hydrating products like this during harsh winter weather, but a hydrating mask like this Nuxe one can be a godsend all year around - here are a few reasons why you might want to consider adding one to your skincare lineup:
ONE
They're perfect for soothing skin that's been over-exposed to the sun, so if you've slipped up on your sunscreen application and are feeling the heat, try layering a hydrating mask on in the evening
TWO
Instead of applying a smoothing primer under makeup, try using a hydrating mask like this to plump up your skin and smooth out fine lines - foundation will glide on more easily and you won't have to worry about dry, flaky patches appearing
THREE
If you're lucky enough to be travelling and have a long flight ahead, get a preemptive strike in against dry cabin air by applying a hydrating mask in a thin layer shortly after takeoff - you may feel less than human upon landing, but at least your skin won't look the part!
FOUR
If you don't feel you need the extra hydration all over, try applying to targeted areas, such as the under-eye area, forehead and around the contours of the mouth. These are the places where fine lines due to dehydration show up first and the hydrating mask will plump up the skin for a smoother, fresher appearance.
Advertised
Have a look at some of the other hydrating masks we've loved from Clinique, Neals Yard, Skinceuticals, The Body Shop, and Elizabeth Arden and sure while you're at it see what we made of the offerings from Nars and Kiehl's.