 I can't explain the importance of eyebrows to your face; it's all down to symmetry
We as humans are attracted to symmetry. Take celebrities, for example; we find them very attractive. But it's not always because they have a fine head of hair or their eyes have a cheeky twinkle; it's often down to their face symmetry. If you were to draw a line down the centre of their faces, both sides would be almost identical.
But even if you have not been blessed with mirror face, there is a way to fake it. When you have perfectly symmetrical eyebrows, your face looks more symmetrical. That is just some of the magic in perfect eyebrows and why I love them so so much.
Sometimes, brows can be uneven naturally, and that is why we are beginning to see a rise in the semi-permanent methods.
To be clear, there are many semi-permanent methods out there. Some are better than others, and that is why celebrities like Pippa O'Connor and Michelle Keegan are choosing the Phi Brow Method.
Advertised
Kim O'Sullivan from Dublin Makeup Academy did Pippa's Phi Brows and as you can see, it is the most natural-looking method on the market. Phi is the latest technique in micro-blading on the market which creates hyper-realistic hair strokes using the slimmest blade on the market. The colour pigment is heavy metal and nickel free; it is organic and hasn't been tested on animals; it fades well and doesn't discolour. The brow will last between 12 and 18 months.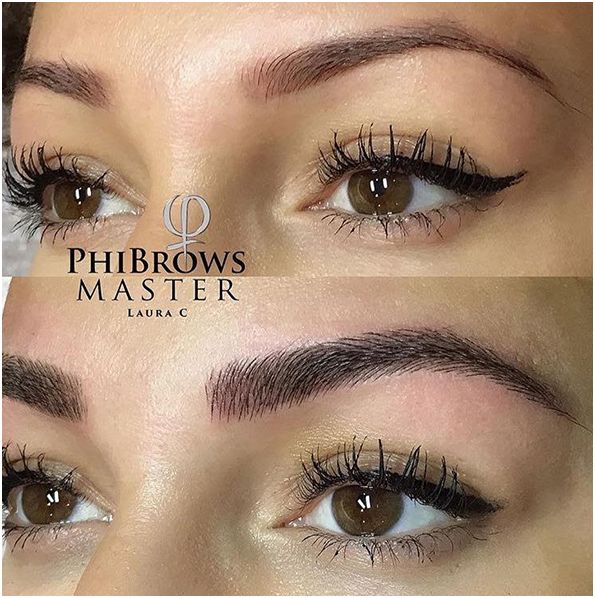 Laura C's attention to detail with Michelle's brows is gorgeous. The perfectly created hair stroke method that only a Phi Brow artist can achieve; that is why Phi is the way forward in eyebrow technology.
The treatment is for anyone who just wants to have perfect, symmetrical brows without the hassle of having to fill them in.
There are only a handful of Phi Brow trained artists in Ireland at the moment - including yours truly.  I am honoured to have just won treatment of the week in Social and Personal magazine (and am two times winner of Brow Artist of the Year). To celebrate, I am giving all of you lovely Beaut readers a very special offer of the two-part treatment for €399 instead of €480 when you quote #Beaut.
For all booking enquiries, visit empowerbyaisling.com 
Advertised
This article was originally posted on 23rd March 2017.