 The thing that shocked me most about the TV series Nip/Tuck was the brutality of the plastic surgery.  The peeling back and cutting of skin during facelifts and the force with which liposuction was effected while the patient was under anesthetic horrified me.
But Liquid facelifts don't seem as drastic: they involve sucking the fat out of your arse (where most of us have plenty) and injecting it into your face (where as we age most of us don't have enough).  Venus Medical in Ireland use a technique called Vassar Assisted Fat Harvesting - it's supposedly gentler than regular lipo and only requires a local anesthetic.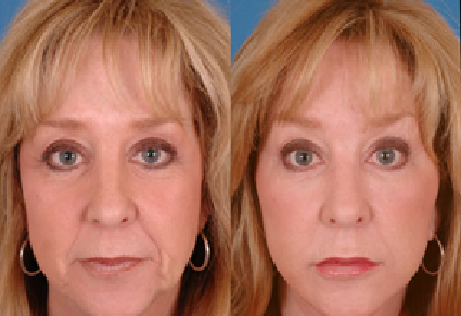 When they sent me this before and after pic I was intrigued.  Could it really work?
While fat harvesting using regular liposuction isn't new, this procedure uses gentle ultrasound waves to harvest an even, smooth emulsion of fat.
The fat is then injected in very small droplets into the face to fill deep lines and folds, correct cheek depressions, fill in laughter lines and facial wrinkles. The youthful heart-shaped face is also restored. The fat quickly builds a vascular network to support itself, taking years off in just one procedure.

The benefit of this procedure is in using your own fat, as this eliminates the possibility of allergic reactions and any side effects caused by the introduction of foreign materials.  It is also done as a day procedure in our clinic under local anaesthesia.
Taking years off in just one procedure and no general anesthetic sounds amazing and it's possible that Jennifer Aniston might  have gotten something like this done.  Her face is so plumped up now and a few years ago it was super thin.  In fact people were unkindly beginning to refer to her resemblance to Iggy Pop.
Advertised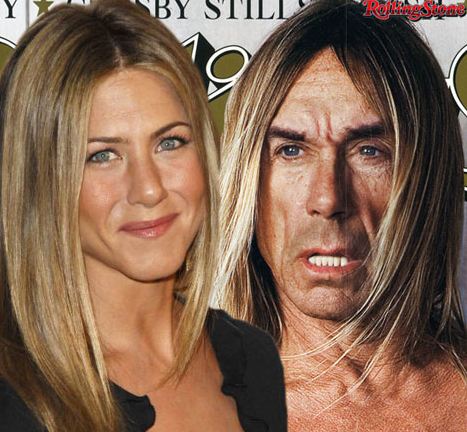 Jennifer has been widely reported to have had what's known as a "liquid facelift" -  a series of fat plumping injections and botox to restore the facial fullness she's lost naturally. Have a look at this (US mag Womans Day) before and after, highlighting all the areas they think Jen has had enhanced.  Whether they're right or wrong, she definitely seems to have had something done.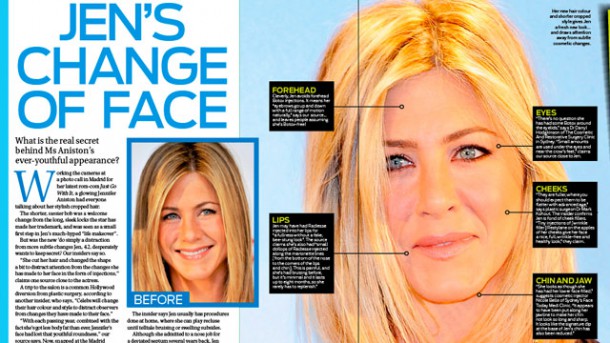 If you want this kind of facelift it'll still cost you, prices at Venus Medical average about €4,600 for this procedure (it could be more or less, depending on what you need done).  But if you were considering a facelift anyway this could be something to consider.
What do you reckon?
Advertised