 God, I love these RIGHT NOW posts. I love them more than I love Toffee Crisps and dear Lord, those crunchy, crispy toffee-y babies hold a special place in my cold heart.
The best place to get inspiration/enabling assistance is from my fellow beauty addicts.
And I do have an addiction at the moment. I can't stop with the CND Shellac. I know my nails need a break but I have neither the time nor patience to sit at home painting my own talons. And I have a particular talent for cultivating hangnails on my digits so I need professional and heavy duty intervention.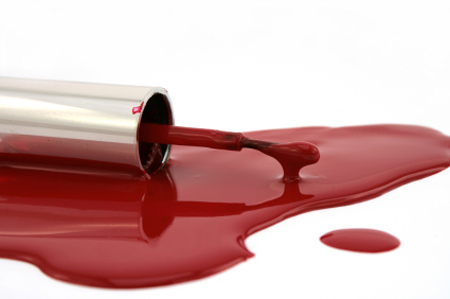 I've had them on about four times back-to-back (digit-to-digit?) now and I've promised that when I'm next back in the salon, I'll stay away from that lovely lamp.
I went through a phase of wearing Romantique and after each Xposé slot, I was often asked on the old Twitter machine (you can find me @andreakissane) what I was wearing. It's a great nude, pale and with a slight grey undertone.
Advertised
Currently I'm sporting CND's Bare Chemise with a layer of Beau over the top. The end result is that it looks like my own nail but a gazillion times better. Which is really what I want from all my beauty products.
So when I ditch the salon manicure, what should I use at home? Do you have any nudes (of the nail variety, people) that you really rate? Or are you more of a colourful or coral girl in the summer? And what are you wearing RIGHT NOW?