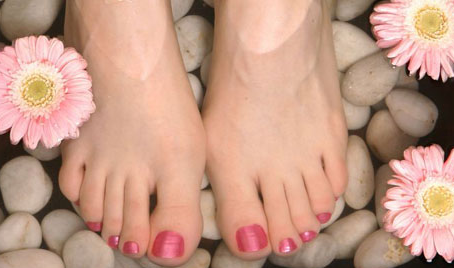 I'm shamelessly advocating this treatment today. Why? Because I realised that I need to take my trotters off to get poifected asap. Getting a pedicure is such a feel good treat - and here's my reasons to book yourself in for that pedicure:
Your feet will not only look gorgeous - they'll feel fab too. Total transformation, I promise you.
Your piggies will be painted a gorgeous chip proof colour and look fantastic in sandals.
Trained hands will basically give you a foot rub for ages, scrub away dead skin, file any yellow bits, clip your toenails and rub footbalm into your heels.
If you're like me you'll never have the patience to file, pumice, scrub, rub and painstakingly paint to professional standards.
Advertised
This is a fab indulgence and if you've never had a pedicure before treat yourself soon. Even if it's not strictly sandal weather it's the nicest treatment - and lasts for weeks and weeks.