 Last night, we headed to the launch of REN's newest serum, Instant Firming Beauty Shot. I have a lot of affection for REN as a brand - their clean ingredients make skincare shopping less of a hassle if you're not au fait with long chemical ingredient names.
This serum is definitely interesting, and you can feel it doing its job immediately, though the folks at REN claim that it has long term benefits for the skin as well as making an immediate difference which lasts for around six hours.
And this is indeed strange stuff. A rose-scented gel serum, it disappears into skin immediately and you can feel the tautness in your skin straight away. That feeling hangs around for several hours after application. It's a bit peculiar, but not unpleasant.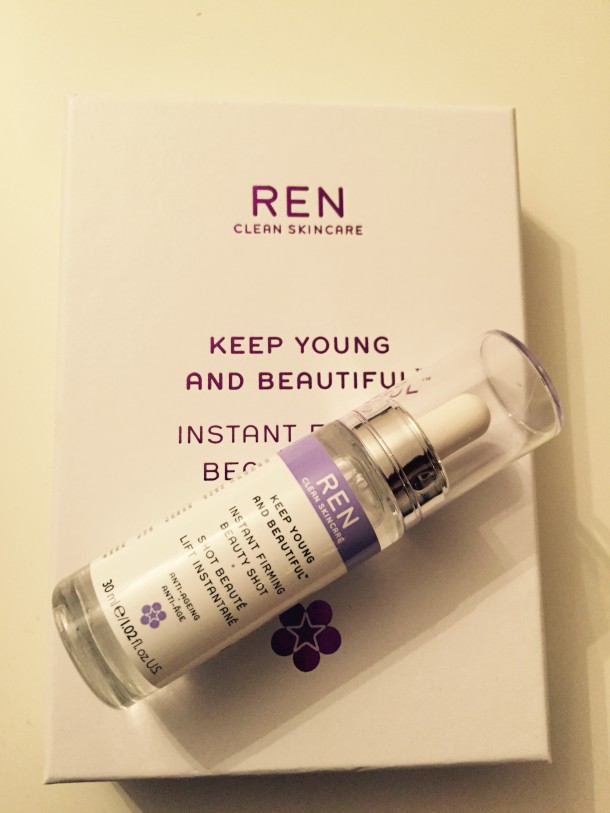 I'm not at all enamoured by the slogan 'keep young and beautiful'. The bad haircuts I had in my teens proved without doubt that you can be young without being beautiful, and you can most certainly be beautiful without being young.
Still, maybe we can put that down to semantics. The serum is lovely. If you're an ingredients nerd like I am, here they are:
Advertised

It's heavy on hyaluronic acid and algae derivatives. REN are claiming that they've harnessed hyaluronic acid into an even more potent form, hyaluronan, which hydrates more effectively. I'd like to read more about it before passing comment on that.
This works quite nicely as a primer as it seems to mattify skin as it sinks in and provides a nice smooth base for makeup. It features REN's signature rose scent which may draw you in or put you off depending on your preference, but it is suitable for sensitive skins. You can even apply it on top of makeup to give skin an instant lift and a bit of a drink. This is very nice under a good oil to hydrate skin while the oil nourishes.
This will set you back €48 for 30mls, which isn't cheap, but is pretty good pricing for a serum. It hits counters in February.
Do you like the sound of this serum? Are you a REN fan in general? To the comments!