 Promoted Beauty
Your skin is the one organ that sees the light of day, so as well as taking good care of it like you would your heart, you want it to look and feel good. Those who were born with great skin often take it for granted.
For those of you who have been following my skin journey, you will know how much time and dedication I have put into my skin. For the majority of us, great skin requires time and commitment.
Skin loves routine and dislikes change, so finding that perfect routine that your skin loves is the key to getting that smooth, hydrated, clean and clear skin you have been dreaming of. But even if you haven't been treating your skin the way it deserves to be treated, the good news is that it's never too late to start.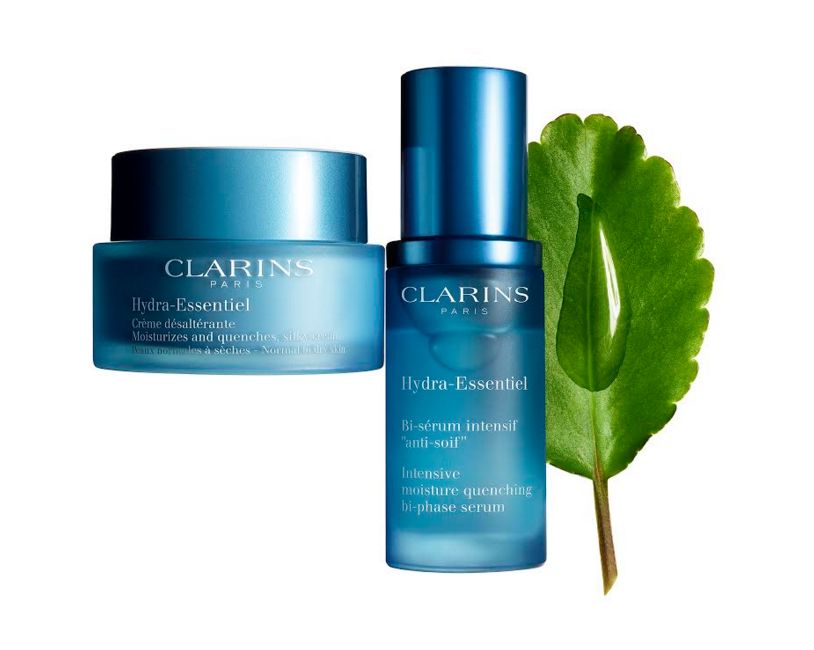 As Beauty Editor, I am always trying out new skin care products, and between you and I, I usually stay loyal to my good old reliables. As I mentioned before, skin hates change.
Advertised
But over the past four weeks, I have been using the new Hydra-Essentiel range from Clarins, and I have to say, I'm really impressed. The difference in the hydration levels in my skin since I have started to use it is amazing. It has reduced the appearance of my fine lines and my skin has been plumped out nicely so I practically look 21 again. Not only that, I'm in love with the smell.
The product is for every skin type, so if you are oily (like me) the cooling gel dries matte, yet still gives your skin the hydration it needs. If you are super dry, the combination of the serum and the moisturiser for dry skin are the ones for you.
What I love most about this product is the years of scientific research that went into it. Clarins have found a plant in Madasgar that retains water, even through extreme weather conditions. The human body is very like plants, so they have used this plant technology in the new Hydra Essential range which actually enhances the skins ability to retain moisture.
No wonder my skin is thanking me.
Late last year, we were treated to a sneak peek of the new range, which will be released at the end of the month:
Advertised
We love it; will you be giving it a go?