 I recently took a look at two of my favourite facial oils from Sunday Riley and Shiseido. Now, not all skin is a fan of oils but for my break out-prone and dehydrated skin, oils were a hit. They really have had a profoundly positive effect on my skin. And with winter truly here, we could all do with a helping skin hand.
But now there is another oily player in the field. Launching tomorrow, Elizabeth Arden's Eight Hour Cream All-Over Miracle Oil (€40) has made quiet the good impression on me thus far.
The brand have long lead the way with skin care technology, especially with the famous Eight Hour cream, but this is something a little different.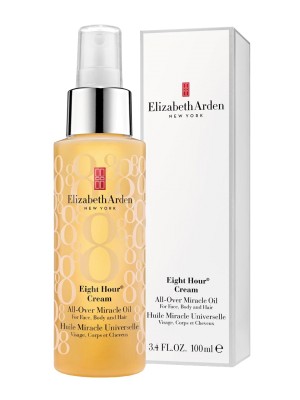 See, the Eight Hour idea has now manifested itself in an oil. The oil is light in texture and so is absorbed very quickly. I always feared body oils would sit on my skin, but no, you don't end up waiting five hours before you can put your tights on with this fella.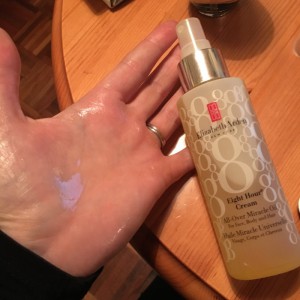 Advertised
It comes in a spray so you don't need too much product when using on your face alone. I sprayed it into the palm of my hands first, then gently massaged the oil into my skin. Immediately, it looked a little fresher and by morning time, it felt super-hydrated and fresh.
It contains a high concentration of Omegas 6 and 9 to help nourish, soothe and protect the skin. And in addition, it claims to help boost skin's natural collagen to smooth skin and improve its overall texture. I haven't given it long enough of a trial to confirm this yet but so far, so likey.
And don't be shy. You can use it on your face, body, in your hair; and you know how much we love us a multi-functional product around here.
Are you a fan of face oils? Or indeed body or hair oils? Does this one tickle your skinny fancy? To the comments!