 After a busy few months in work and knowing that party season is only around the corner, I felt the need to escape the city and to recharge my batteries. But when booking a night away, the destination has to be under a two hour drive for me, otherwise it's just not worth the trip. If I'm driving for ages then that soaks into valuable relaxation time.
I live in Dublin so Farnham Estate fitted the bill perfectly for me as it's only a 90 minute drive. Open since 2006, it is set on 1300 acres of unspoiled countryside in County Cavan and it has a rebound spa. Yes, rebound spa.
The moment you enter the driveway, you are greeted by rolling countryside. I could actually feel myself exhale and my shoulders drop a notch or two. And I could hear the corresponding cracking in those poor old typing-hunched shoulders.
As soon as we arrived, the staff were welcoming and the lobby was a really busy hive of activity. After dropping our bags at reception, we headed to the Music Room to enjoy Afternoon Tea. So far, so relaxation.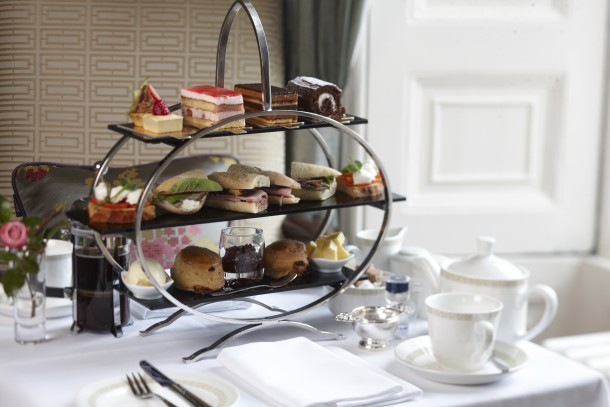 It was then time to head to the spa to continue the de-stressing process. The Farnham Estate Spa has recently introduced the world-famous, plant-derived Yon-Ka range of products and treatments.
Yon-Ka draws from essential oils, fruit and plant extracts and marine active ingredients using over 130 plants from all over the world. And there are five pure essential oils at the core: lavender, cypress, rosemary, thyme and geranium.
Now I knew that lavender has calming, skin healing and anti-inflammatory qualities but the benefits of the other four were new to me. Rosemary has regenerating and circulation-boosting properties, geranium is anti-inflammatory and skin healing, thyme is a stimulant and potent antiseptic and cypress is decongesting and an excellent nerve balancing agent.
I'll take all five please.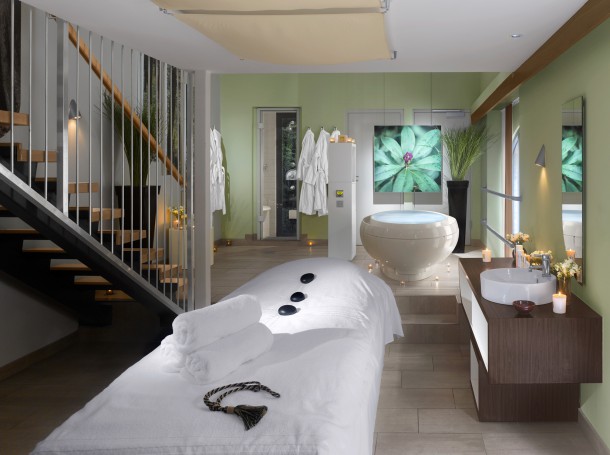 I went for the YonKa Alpha-Vita; facial with resurfacing AHA-BHA treatment (one hour treatment for €90).
Advertised
AHA is short for Alpha Hydroxy Acid and BHA for Beta Hydroxy Acid. Both are chemical exfoliants with glycolic acid as an example of an AHA, and salicylic acid an example of a BHA. So this facial is all about revealing brighter, healthier skin.
My therapist was excellent and I gently drifted away while wrapped up in a cocoon of soft blankets. And this facial is perfect for the winter months as the skin can be more safely exfoliated at this time due to the reduced sun exposure. That said, I always slather on the SPF - you've only got one skin, take care of it.
I would definitely recommend the treatment; himself commented that my skin was 'glowing' after the treatment and I felt totally relaxed.
And in the day or so afterwards I noticed that the fine lines around my eyes and forehead in particular appeared less obvious. Which made me squint and smile all at the same time so it became harder to appreciate this smoother face looking back at me.
One treatment will boost your complexion for that special occasion but for true anti-aging benefits a course of three is recommended.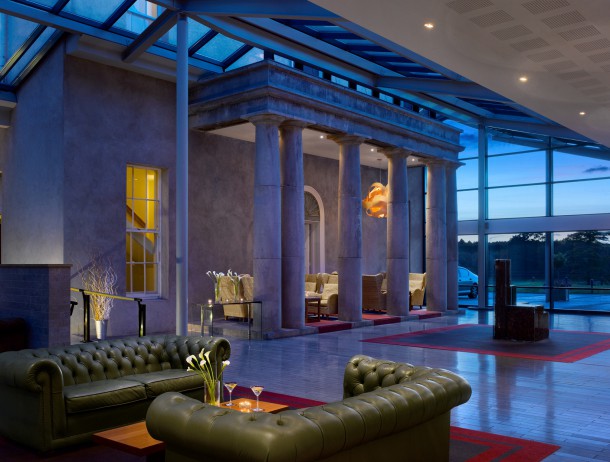 The remainder of the weekend was taken up with long walks in the expansive woodlands surrounding the hotel and simply relaxing. The food in the restaurant was delicious and the lively Cellar Bar meant that you didn't need to leave the hotel if you fancied something a less relaxing. But for me, this weekend was all about destressing and recalibrating.
And mission accomplished.
Have you ever been to Farnham Estate and what was your experience? And do you rate Yon-ka facials? And do your shoulders crack too from keyboard-itis?
Jessica was a guest of Farnham Estate.
Advertised
Afternoon Tea is served every day from 1 pm to 3 pm and costs €25.00 pp or €43.00 pp with a glass of champagne. An overnight stay with afternoon tea & dinner costs midweek from €132.50 pp sharing.