 Looking for a new eye palette? Well, I've been trying out quite a few recently and this year there are certainly plenty floating around to choose from.
And today the spotlight is shining firmly on Inglot's seasonal offering which has already had a lot of chatter surrounding it. So what's the big deal then?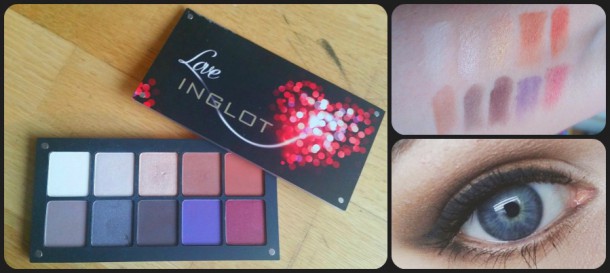 For a start, it's filled with customer favourites as the brand decided to collaborate with their top make-up artists to choose ten of the best selling shades. It makes for quite an interesting mix and it wasn't nearly as bright as I would have imagined it'd be.
There are a few good, basic neutrals in there but also a couple of more unexpected shades, such as the deep cranberry and a russet.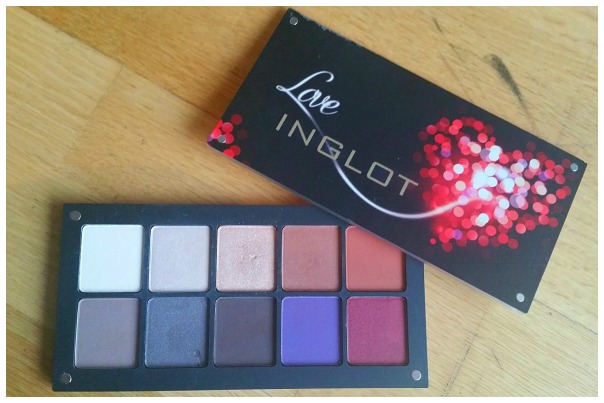 I'll start with the packaging.
This has the signature magnetic top that fans of Inglot will know well and the shades themselves haven't been downsized which means there's a lot of bang for your buck in in terms of actual product, especially when compared to other palettes such as the Gwen Stefani for Urban Decay or Clarins Essential Palette (which I reviewed last week).
Advertised
That fact alone would go a long way to explaining why this is €75 rather than in the usual €40-€45 price range.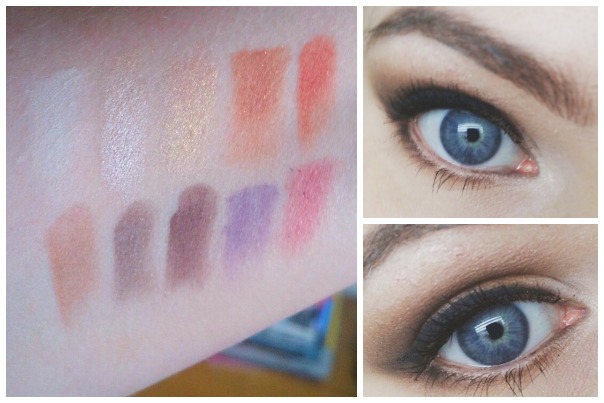 As expected, the pigment is really good. I swatched this with a dry eye shadow brush and they're still vibrant, but if I'd used my fingers then all the shades would have come out about twice as strong (being a clean freak, I just can't bring myself to dip my fingers into palettes, sorry).
I created a simple look here (but you can see some more intricate creations below) using some of the neutrals and discovered along the way that the second, shimmering champagne shade is basically the same as Mary-Lou Manizer from the Balm - so can double up as a highlighter, yay!
And for those who are either brave or light of hand, the cranberry and russet could also double up as blushers.
Advertised
Overall I don't think it really matters whether I think this is good or not because it's going to sell out regardless. But if you did want my opinion, I'd say that while €75 might seem like a lot, this palette has a lot going for it. The packaging is strong and durable, so even if you dropped it it wouldn't smash everywhere (a pet hate of mine with palette!) the shades are highly pigmented, really wearable for both day and night and you get a lot of product for your money.
Are you liking the look of this palette or is the price tag scaring you a little?