 I love finding out about new make-up collections, especially if they have a hook to them so when I heard about Studio 10, a range created specifically for mature skin, I thought I'd investigate. The over-all look and feel of the brand is clean and pared back which is something I always quite like as it gives the impression that no one is trying to "hide" behind flashy packaging.
You won't find any bright or harsh shades within the products (even black is banned!), so if you're more of a daredevil with your make-up this may all seem a bit tame but I'd look at it more like a solid, basics range for every day wear. The collection itself is compact, which makes it easy to get to grips with – for example the selection of eye products includes a brow shaper (£22/€30), double ended liners (£22/€30). Then, instead of single eye shadows, there is one palette called the Visible Lift I-Definer (£32/€45) which is made up of an eye primer base and 4 neutral shades. There seems to be no mascara though which I find a little odd because in my book, no matter what age you are, mascara is always good!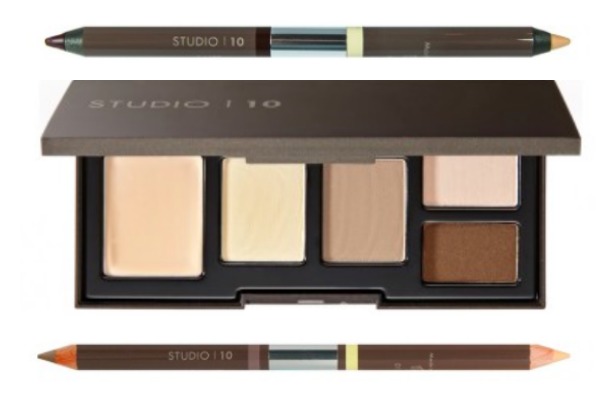 From the collection I have been trialing 2 of the products recently, which include the Youth Lift Glow-Plexion (£24/€32) and Lip Perfecting Plumping Gloss (£20/€28). The Youth Lift Glow-Plexion is one of the brands hero products, enriched with vitamins A, C and E, plus Hyaluronic acid, this works as either a primer or highlighter depending on your preference (I chose to use it mainly as an highlighter because of my combination skin).
The light reflective cream creates a glow that genuinely looks like healthy, natural skin, rather than disco make-up. The bottle has a pump top and the consistency is more creamy than liquid so requires a little bit of blending/warming up to settle on skin. I'd steer clear of this on your forehead if you're in any way combination/oily but otherwise it's a lovely product to use and if you're using it as a highlighter, the bottle will last for ages.
Advertised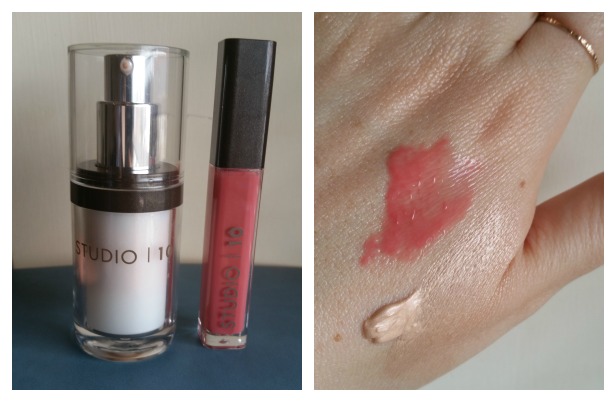 Next up is the Lip Perfecting Plumping Gloss and the shade I have is… the only one available. Yes, they've kept things that simple, it's a classic pink-rose lip shade that they say is universally flattering and although I can't speak for the rest of the universe, I can report that it is looks a-ok on me.
The first thing I noticed was that it doesn't sting like some plumpers do, but rather, there's a gentle tingle. It is comfortable to wear and feels more like a sheer, liquid lipstick than gloss. The formula has been enriched with anti-aging ingredients including plankton extract to reduce and hide fine lines and after a few hours of wear I noticed it hadn't traveled into fine lines, which is a big bonus.
Over all I'd like to try out a few more products as the quality of these has really intrigued me. I can imagine these 2 products will stay in my own make-up bag than my professional kit bag thanks to the fact they're so good for day to day wear. I can't say for now whether they've made me look any younger as it's only been a few weeks but every little helps right?