 As you ladies know, we here in Beaut Towers work tirelessly on your behalf to bring you the best in honest beauty news, reviews, and tutorials. One particular treatment has piqued our interest recently, and when an event cropped up where we had to look our absolute best, we jumped at the excuse to try it out.
I had never been to a cosmetic care clinic before, and I really didn't know what to expect. I think I half thought I'd see ladies surreptitiously running in and out with bandaged faces and dark glasses. In reality, it was exactly like a beauty salon. The staff were polite, discreet and professional and the offices themselves were bright, airy and spotlessly clean.
I had a consultation first with Aisling who was an absolute sweetheart, and explained everything in detail, and at no point did I feel I was being 'sold to'. She recommended the Vit-illume Lift for me as it's ideal for people who haven't had a deep cleanse facial in a while, and who also want to look their best for a specific occasion.  The treatment comprises of two separate treatments, the Vit-illume treatment and then the Pelleve treatment. You don't need to have both of them, you can also opt for just one or the other.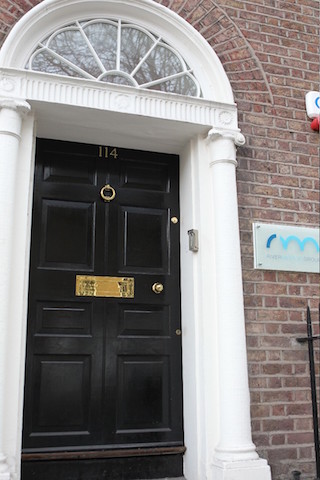 My treatment began with the Vit-illume, which is essentially a no-nonsense facial.  Rather than pampering and luxurious, this feels more effective. There's a time and a place for both of course. But, this was the time for a hard working treatment! The treatment lasts 45 minutes and comprises of the removal of surface damage (including black heads and dead skin cells) using a hand held suction device.
Next, a glycolic peel is applied (the strength applied will depend on your skin type), and then your skin is saturated with peptides and vitamins. Finally, the use of LED light therapy finishes your treatment to help your skin absorb the nutrients.
There was no discomfort at any time, and while I didn't relax and doze off as I might in a pampering facial, I did feel as if a doctor was at work on my face, really getting in there and making stuff happen! My skin was visibly glowing and clearer post treatment. Cost wise it isn't any different to what I've paid in other high-end salons, but the difference is that I felt that this was truly effective as opposed to enjoyable. I am definitely going to try and get into a routine of going every eight weeks for maximum results.
Advertised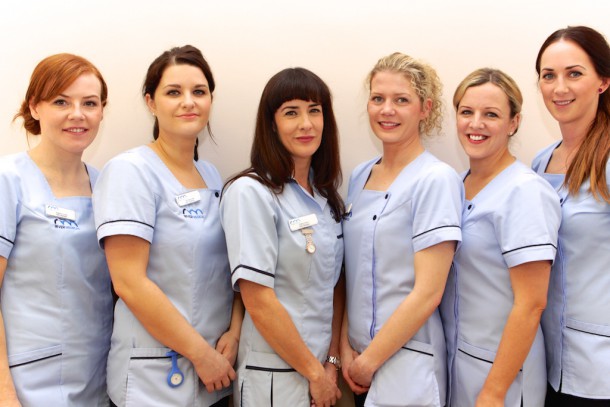 I also opted to go for the addition of the Pelleve treatment. This works on the deeper layers of the skin and is recommended in particular for improving the appearance of lines and wrinkles and laxity around the eyes and jaw line. The treatment involves radio-wave technology to gently heat the deeper layers of the skin without damaging the epidermis.  The heat causes the collagen to contract and tighten.
The heat that was applied did not exceed 40 degrees, and while at times it did feel hot on my skin, it never felt uncomfortable or sore. I had been told not to expect a huge difference immediately and that I'd see more the following day.  I didn't have extremely high hopes, but I was astonished at the improvement in my jawline and area under my chin by the very next day; everything was tighter and lifted.  In particular, I noticed a big difference when I was applying my makeup.  I've been told to expect to enjoy the benefits for a few weeks post treatment as well.  I deliberately haven't included a before and after image because honestly it's not a result that translates well to a photo. But we all know our own faces intimately, so while I can clearly see and feel a difference, I'm not sure that you will appreciate it from a pic.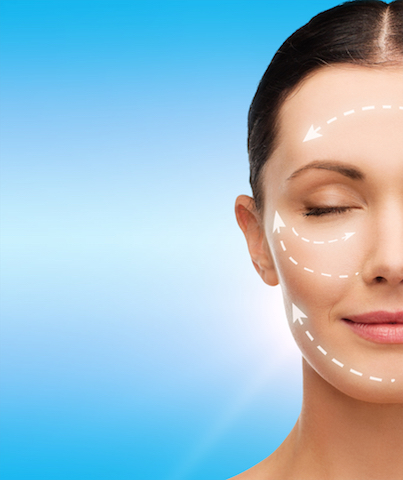 If you are looking for longer term results, then there are other options that you can pursue with the team. I can see this treatment being a huge hit with brides-to-be, anyone who has a significant event on the horizon, or even as a nice treat pre holiday season.
River Medical offer free consultations if you would like to explore what options might be best suited to your needs.  They have offices in Dublin and Belfast and you can get more information here.
Advertised
Jessica was a guest of River Medical for the purposes of this review.  In accordance with our T&Cs, being a guest in no way guarantees a positive review.