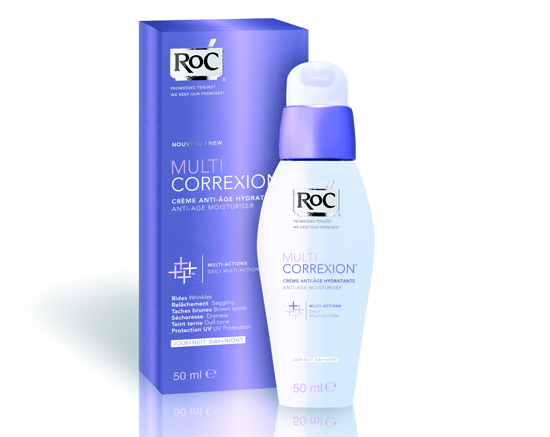 French skincare company RoC have just launched Multi Correxion, a collection of four new anti-ageing products containing proven ingredients like retinol (the big beauty buzz-word of the past few years), UV filters and antioxidant-packed vitamins, which are, as we know, all great things for the skin.
Designed to fight five signs of ageing, a clinical study of 42 women determined that at 12 weeks in, they had fewer wrinkles, firmer, more moisturised skin, fewer pigmentation spots and enhanced luminosity.
Now remember, anyone reading this who's spent their life sucking down fags whilst simultaneously baking their skin in the sun, this will not return your ravaged visage to your 20-something self, and while the study indicates that it can help reduce signs of ageing, of course it cannot reverse them entirely - no skincare product can do that. So I'd always encourage anyone to see anti-ageing skincare as preventative, not reparitive.
If you're hitting 30, this is ideal for you to help ward off future damage. But because retinol is capable of repairing damage, anyone older will see benefits too, making the line a good buy. Packaging is smartly designed with opaque glass bottles, pumps and closed dispensers, meaning the product stays active for as long as possible.
What is also good about Multi Correxion is price: it can be very difficult to get your hands on performance skincare that costs less than fifty quid, but the cleanser in this range is €14.95, the combined cream for both day and night (thank you RoC, you're saving us even more cash) is €34.95 for 50ml, eye cream is €28.60, and there's a serum, €36.95, too. You use this a little differently though: it's designed to replace your day/night cream for times when you need an extra boost, so I'm guessing it might contain a stronger dose of retinol goodness.
Advertised
The company are also recommending sleeping on a silk pillowcase as part of your new anti-ageing routine and while I did roll my eyes to heaven a bit about that, they're going to make it easy for you: buy two Multi Correxion products now and you'll get a lovely silk pillowcase worth €40 for absolutely free gratis.
That's not the end of it though - in order for RoC to hammer home the importance of using preventative skincare now, they offered to age a photo of me, so I could see what I'll look like in 40 years time - if I'd never ever taken care of my skin.
Check after the cut for the, eh, beautiful results!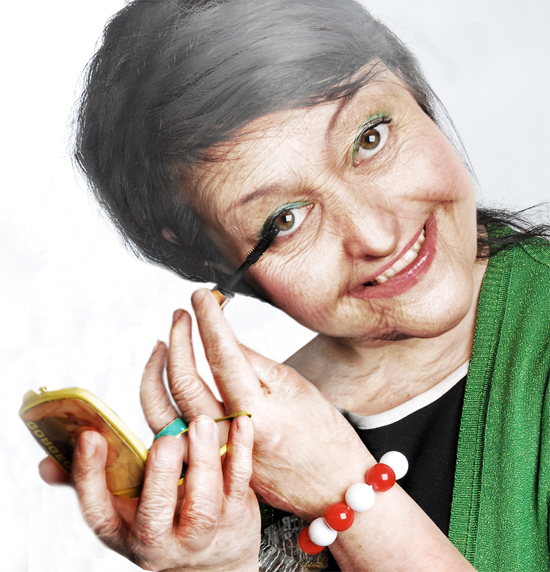 Advertised
Gorgeous, wha?