 Finding your perfect foundation is one thing, making sure it lasts all day and through the night is another
One of the questions I'm asked a lot in my job as a makeup artist is "How do I make foundation last all day?"
Well, here is a little nugget of information that will change your life. It's also an amazing tip for those of you with open pores, or fine lines.
What you will need
Moisturiser
Skin illuminator
Loose powder (invisible or tinted, your personal preference)
Foundation
Method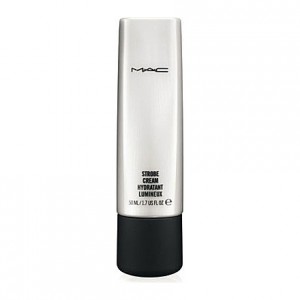 Prepping your skin is very important. The skin is like a giant sponge, and will absorb anything you put on it. Especially if you're dehydrated, which most of us are.
Step 1
Take your chosen moisturiser and rub it vigorously between the balls of your fingers to heat it up.  Then count to 60 while massaging it into your face in a circular motion. The skin will not absorb product unless it is warm.
Advertised
Step 2
Choose something that gives a glow to the skin. There are loads of products to choose from. Charlotte Tilbury Wonderglow, Mac Strobe Cream and Laura Mercier do a great shimmering primer. They are all very similar, so choose the one you like. What you want from this step is to create an illuminating glow from under your foundation. Repeat step 1 with this product.
Step 3
Next take a loose powder. Using a powder brush and light circular motions with your wrist, buff the translucent powder into the skin. This is an amazing technique that fills lines, pores and creates an amazing hold for your foundation to attach itself to all day long. Take note that a translucent powder gives less coverage than a tinted one.
Step 4
Time to apply your foundation of choice. Using a brush or sponge or your clean fingers, apply your foundation. Start with the middle of the face and work your way out. What you will notice is, you will use a lot less foundation, it will fill in lines, and pores, and you won't need to top it up all day.
Step 5
For oily skin only, lightly set the foundation with the same loose powder, focusing on the t-zone. This step does not need to be done for a dry skin.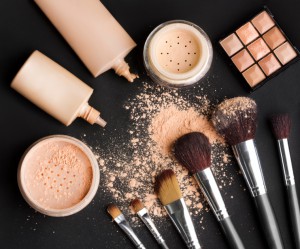 Advertised
And there's my top tip of the day. Let me know how you get on with it, I'd love to hear your feedback. And if you have any other tips for lasting power, let us know. And, no, Viagra mixed in with your foundation is not an option.