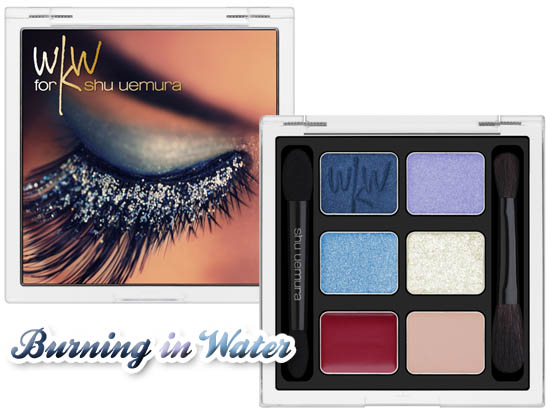 Oh lawdy lord you have no idea how happy it makes me to be able to hit up the Shu press office for info on their new season collections for inclusion on the blog and in my print beauty pages. YAY! For years we've wanted it back and now that we have it sitting smugly in Brown Thomas Dublin, the word I'm hearing in my shellike is that it's proving very satisfactory altogether.
Here's what we'll be seeing arrive on counter on November 6th for Christmas. It's the  Wong Kar Wai Holiday Collection and no, me either. The release helpfully informs that he directed Chungking Express, which I went "ooh" to before realising, no. I haven't seen it. But I have read a Jo Nesbo book in which Chungking Mansions features! Which, er, counts not a jot in the grand scheme of Shu Uemura, Christmas and the collaboration with Wong Kar Wai, so uhum, lets move swiftly on.
The collection colours are inspired by a short film he made and each product features a still image from it. "Images change before your eyes when viewed from different angles, like a cinematic special effect, " says the press release. Riiight, says I. And I have yet to lay eyes on these so am wondering if this will be a Tony the Tiger/Jaysus from Lourdes style ribbed plastic affair? Hope so, love them. Better yet if it's a hunky man taking down his underpants on a ruler, wha?
Not very Shu Uemura though, I'll grant you.
Above you're looking at the Burning in Water eye and cheek palette, which will be €47. In the UK the price is £39STG (€44.55) so they're doing pretty darn decently on the conversions, which is super-fabulous to see. I salute you, Shu.
And this one is Drowning in Flames. Also for eyes and cheeks, it's €47.
Advertised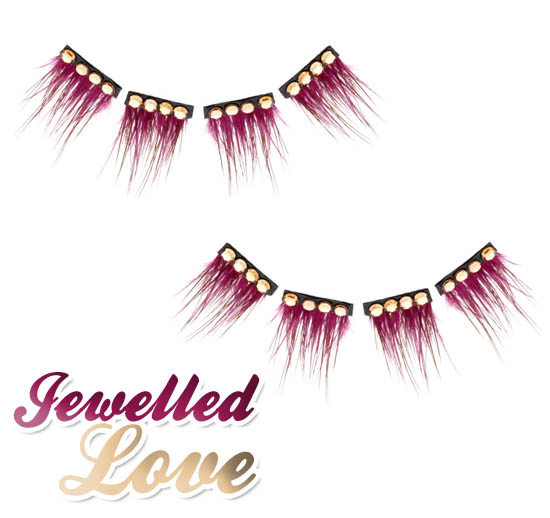 As a brand, Shu Uemura is noted for its false eyelashes and these are gorgeous. Yeah, I know - not very practical but it's going to be Christmas and by the looks of things you could just wear a chunk of these in the centre or the side of eyes. I like. They're the Jeweled Love False Lash and they'll be €22.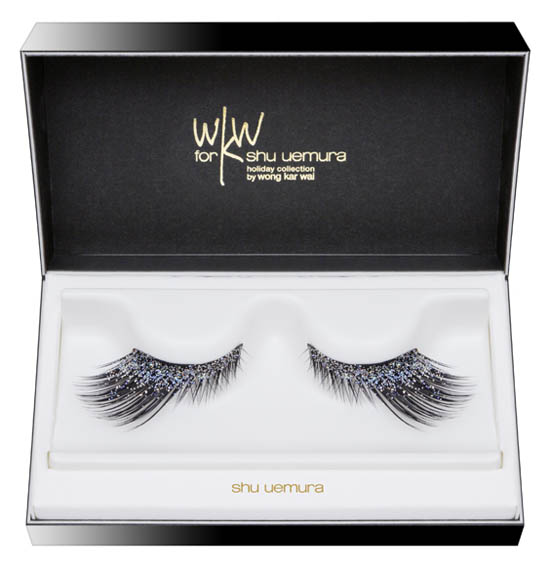 And these are, if I am not much mistaken, what our girl is wearing on the palette lids. Dance in Glitter false lashes are €31. Here's something nice about the brand's falsies: you can have the re-applied for free in-store, so mind 'em in removal and have them put on again for zero pee!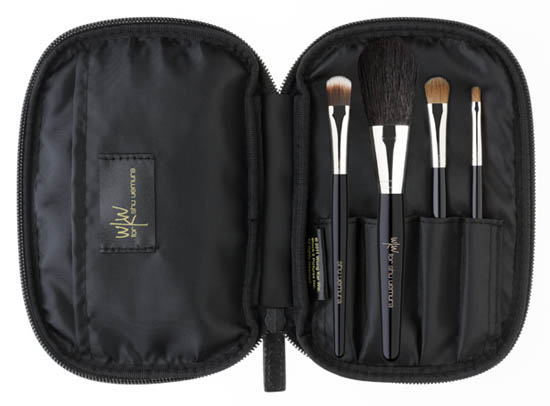 This is a cutie and one which'll go down well with lots of you: the Flashing Gold Mini Brush Set is €42 and contains four pro brushes in mini sizes. I think this looks ace. Again, it's got a really nice image on the front, taken from the short.

Advertised
The last thing I have to show you is one of two Rouge Luster lipsticks, which are €24 and come in pink flush and glitter fuse. The collection also includes three Rouge Unlimited lipsticks in red, beige and pink for €24 and a Lustrous Glow Powder in Pleasure Rose, €30.
Like anything?