 Welcome to the final week of my Skin Journey with the lovely people at Clear Skin Clinic.  If you are just joining us or have missed out, read no further and go catch up.
All I had known about the Vampire facial before the treatment was that Kim Kardashian had it done and I have to be honest with you, I hadn't really expected what was to come. I knew that it involved taking blood out of my arm and that it would be put in my face. What I hadn't taken into account was the downtime.
So what exactly is the Vampire Facial and Derma Pen?
Vampire Facial
The Vampire Facial is an all natural treatment which can dramatically improve the quality of your skin
It can be used to repair damaged or aged skin, and it can also help to delay the signs of ageing as it can preserve young and healthy skin
This treatment uses your own blood platelets to stimulate your skin's healing powers of tissue repair and regeneration
A small amount of blood is taken from your arm. This is used to produce the platelet rich plasma for your treatment
Minute quantities of platelet rich plasma are then injected into the areas of your skin that need it
There is no danger of adverse reactions with this treatment as all natural substances are used; you are using your own cells
The Vampire Facial increases volume, rejuvenates the skin and improves skin elasticity. The treatment also leaves the skin looking tighter, smoother, fresher and hydrated
Skin needling 
Skin needling and the vampire facial work even better when combined together
New collagen production is always the aim when it comes to improving the appearance of acne scars
This treatment is brilliant for old acne scars as it stimulates the skin to produce lots of new collagen in the treated areas
Marsha used a derma pen to put tiny, micro punctures into the areas of my skin damaged with acne scars and lines/wrinkles
These controlled injuries cause the skin to go into repair mode, so it starts to produce lots of new collagen and elastin in the treated areas
This treatment can improve the texture of the skin, smooth wrinkles, improve acne scars and also help to fill old scars
Here is a quick video to show you.
Day 1: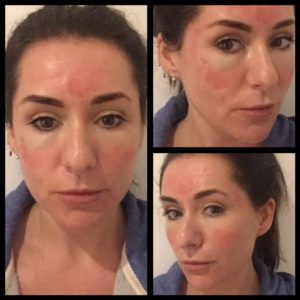 This is just after the treatment. I use the word "treatment" lightly in this situation. From a pain perspective, the process was a little more painful than I had imagined. Marsha removed blood from my arm, which was pain-free. Then, she put it in a machine to remove the red blood cells and was left with a gold coloured liquid called platelet rich plasma. She explained that when an athlete gets injured this plasma can be injected into ligaments to heal injuries.
The fact that it was my blood and a part of my body and not a foreign material put me at ease, that and knowing that Marsha is exceptionally professional at what she does. I had full belief that if I was having this treatment done, I couldn't be in better hands.
During the injecting part, it was quite stingy, in an "eye-watering" but I'm not crying, kind of way. Again, the thought of scar-free skin was keeping me going. Afterwards, my face was quite swollen for three days, especially around my eyes.
Day 3:
Advertised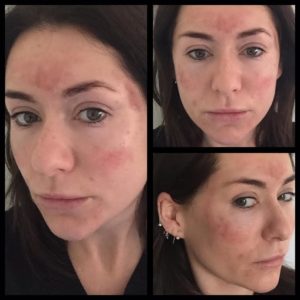 After the swelling had gone down, the marks from the derma pen were still visible and took about five days to heal fully. After the five days I most definitely noticed a huge difference in my skin, especially when applying makeup.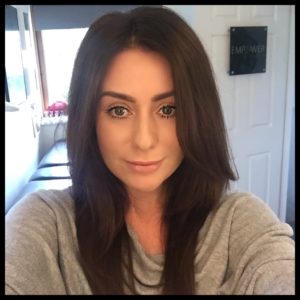 Overall after the whole process, my skin looks so much more even, and the fine lines and acne scars are hugely reduced. Although there are slight marks on the right side of my face, the results have been amazing. For the first time in my life, people are commenting on how lovely my skin is.
For anyone who has ever gone through acne and has the remnants on scarring left on your skin I just couldn't recommend The Clear Skin Clinic more. Although the journey was a long one, it is completely worth it. I find myself not wearing as much makeup as I used to on a daily basis because now I don't have to.
To celebrate the end of this skin journey Beaut.ie and The Clear Skin Clinic have a very special offer for all you lovely Beaut readers.
DISCOUNT CODE: BEAUT.IE  Mention Beaut.ie when booking and get FREE skin needling and LED Light Therapy with the Vampire Facial. You get all three treatments for €500 (worth over €1000). Must book before 15th Dec 2016. T&Cs apply.
ClearSkin Medical Skin Clinic is based in The Beacon South Quarter in Sandyford, Dublin.
Call 01 2939148
Advertised
Would you go this far to remove your acne scarring?