 Yesterday, amid the fantastic sun we had in Dublin, I headed off to the launch of NUXE's new skincare range, Splendieuse. As I walked to the launch, I thought - as pale people regularly do - that the sun was lovely, but not great for my skin. Of course, a bit of sun is good for everyone, but for the ultra-pale, it can cause damage very quickly.
Though I'm always giving out to everyone about the sun, I got caught last weekend. Visiting himself's mum in London, I was sitting with the sun beating down on my back for hours, and am still dealing with the ugly rash I got, despite having used SPF. Direct, hot midday sun is not good for any skin type for prolonged periods, and can obviously cause bad burns.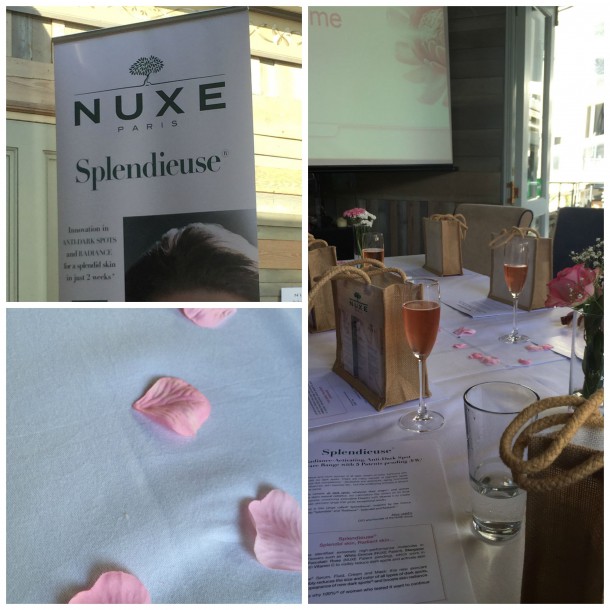 The Splendieuse range is specifically designed to tackle pigmentation (which is most commonly caused by the sun), and does so gently, without the need for AHAs or glycolic acid in particular, which can be too much for some more sensitive skins.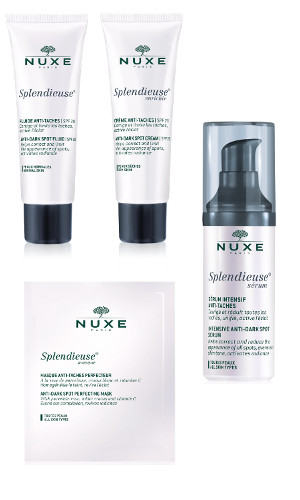 The range contains a number of products to allow you to tackle pigmentation - a serum (€38), a fluid (for oilier skins, containing SPF20, €30), a cream (for dry skin, also with SPF 20, €30), and a very promising looking six pack of sheet masks (€35).
Advertised
If you do have pigmentation spots, your skin is sensitised to the sun, and needs to be protected. Despite the presence of SPF in the moisturisers, I'd recommend that you wear a separate SPF of factor 30 or higher. Safety first - also, you don't want the sun worsening your pigmented area while using products to try to improve it.
This range will be in pharmacies from September 18th, and we'll have a more comprehensive review for you once we've given the products some face time!
Do you have issues with pigmentation? To the comments!