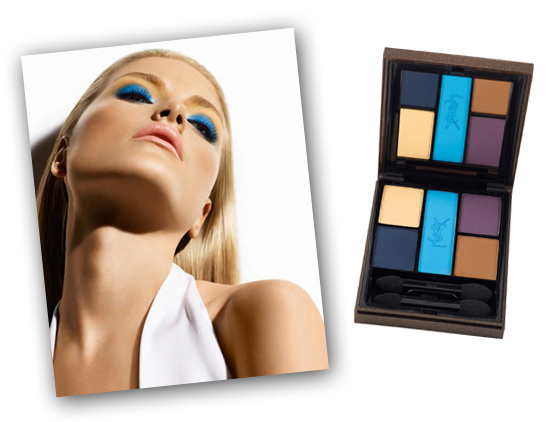 It's no secret: I bloody LOVE Yves Saint Laurent makeup. So it was no hardship at all at all to go and preview their new season products over a cuppa cha recently. This is a very sneaky peek - the summer look is called Tresor D'Afrique, and contains bronzing and colour goodies. Downside? I want it all now, but it won't be on counter for almost two months - look for them at the end of May.
You can see the visual for the summer look above, along with the Tresor D'Afrique 5 colour eye palette. A hefty €57, I can confirm that it's gorgeous: five shadow shades are densely pigmented and you'll get day and night looks from it. Plus it'll work in winter too, I think - just use the aubergine and neutrals. The gold shade, above left, is also one of those shadows you can layer over a darker shade to add an element of iridescence. It's really pretty.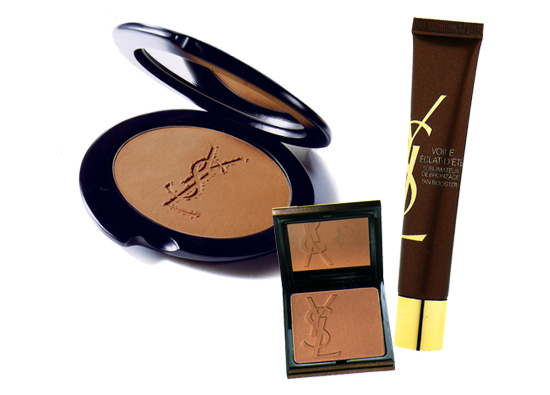 The collection contains three bronzing bits: the Poudre de Soleil collector, €65, is a whopper of a product that comes in a lovely wooden compact. You'll get a lot of use out of it, but Poudre de Soleil, €43, in the middle, might be more practical for your handbag. On the right is Voile Eclat D'Ete, €39, a tan booster gel in two shades that's zero comittment: whack it on face and decollete for an instant sun-kissed glow, then wash off when you want to pale-face it again.
Advertised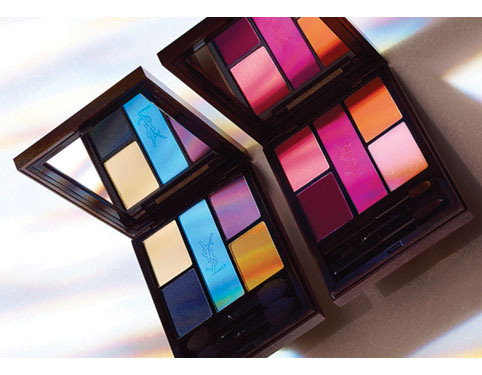 Above left is the Tresor D'Afrique 5 colour eye palette and beside it is the product I'd plump for if I had €57 handy. It's a lip palette, and as I am a firm fan of both bright orange and slag pink lipsticks and glosses, this is a shoe-in for me.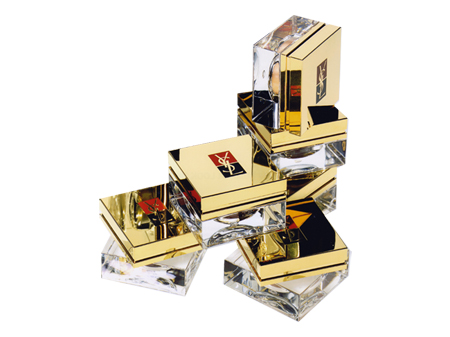 These babies are brand new too, and they are the very elegant-looking Fard Lumiere Aquaresistant, €29 each. So, what are they? Water-resistant eye shadows, is what. Available in four shades (pink sand, amethyst grey, golden fern and copper radiance) these are not high fashion shades, rather they're wearable, and relatively neutral. You can use as a wash of colour, layer for intensity or use as a liner, and they set fast too.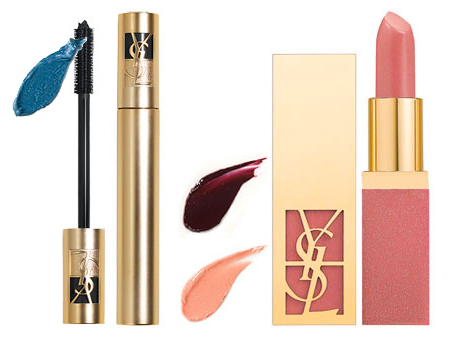 Advertised
Lastly we've got a new shade of the famous Everlong waterproof mascara. Ever Peacock Blue is €31, and there are two new lipsticks too. Rouge Pur Shine (gorgeous formulations, I think I rate YSL lipsticks over all others) comes in Frozen Mango and Wild Blackberry, and will set you back €31 each.
So ladies, what do you reckon? And what would you spend your hard earned on?