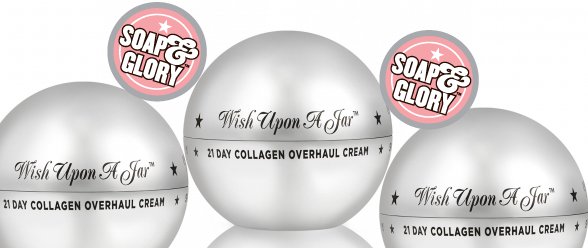 I discussed a much more expensive anti ageing cream from Elemis earlier in the week - and now I'm doing the same for a pocket friendly alternative.  This little silver sphere from Soap and Glory promises to support the skin's natural collagen production, reducing the appearance of fine lines and giving a healthier, brighter complexion,  At just €17.55 for 50 ml - as opposed to €100+ - could it be the Beaut.ienomical answer?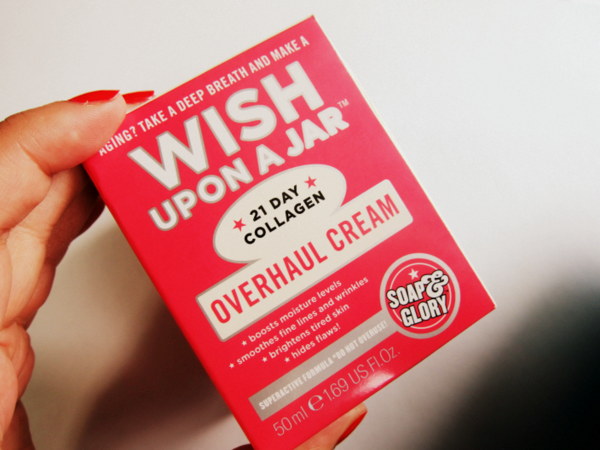 A quick scan of the ingredients list left me pretty impressed. There are your fairly standard emollients like shea butter, glycerin and jojoba seed oil, which will really moisturise and soften the skin. But there are lots of active ingredients there too, albeit in smaller quantities and towards the end of the ingredients list (which you can check out on the website here).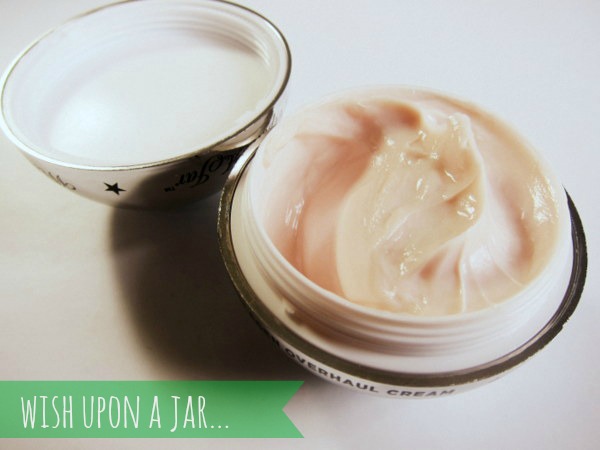 AHAs like citric acid and derivatives of lactic acid, and antioxidants, including several forms of Vitamin C (like ascorbyl palmitate and ascorbic acid), are powerful stuff when it comes to promoting cell turnover, removing dead skin cells, brightening the complexion and softening fine lines and wrinkles.
Sodium hyaluronate is there too - this is a derivative of hyaluronic acid which is smaller in size and better able to penetrate into the skin. Once it's there it works to attract water, hydrating and plumping up the skin. Check out this post if you want to know more about these ingredients and why you should look out for them.
Advertised
Because of all these actives, Soap and Glory recommend you use the cream for no more than 21 days, and then give it a rest of up to 3 months before using again. Use of a daily facial sunscreen is also a must (see what we recommend here).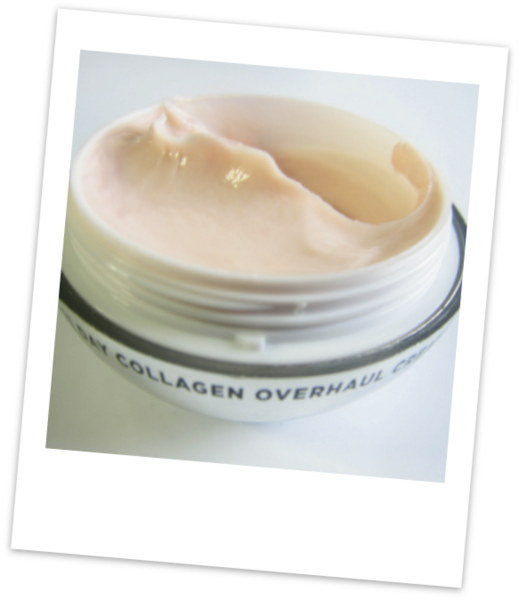 After a few days use I'm liking this already - it's quite a rich, thick cream but it doesn't seem to be aggravating my oily tzone, and my skin feels really soft already.
If you're particularly sensitive, I'd maybe give this a miss - there are a few ingredients in there which could potentially irritate your skin (like sodium hydroxide, along with fragrance and colouring). And if your skin is very oily, the richness of this product might not work out for you.
For everyone else though I think this is a great little product; it's fab value, well presented and definitely worth a punt.
Would you be interested in trying it, or maybe you already have?
Advertised