 SOSU by SJ announced the release of a new contour palette last week. She said she listened to her fans to create The Ultimate Trio.
The newest addition to the SOSU by SJ range is her new handy contour palette called The Ultimate Trio. It's only €12.95 which is a bargain. The little palette has three essentials in it - a powder bronzer, a setting powder and golden highlighter.
Suzanne showed the palette to her fans for the first time last Thursday with a live Instagram video. She did a little demonstration on how to use The Ultimate Trio by itself or over her cream contour sticks. And she told her followers that she made this palette at their request. Suzanne said the most commonly asked question is for her to release her contour products individually rather than in palette form. This little trio was the most cost-effective way to release her most popular contour products.
Advertised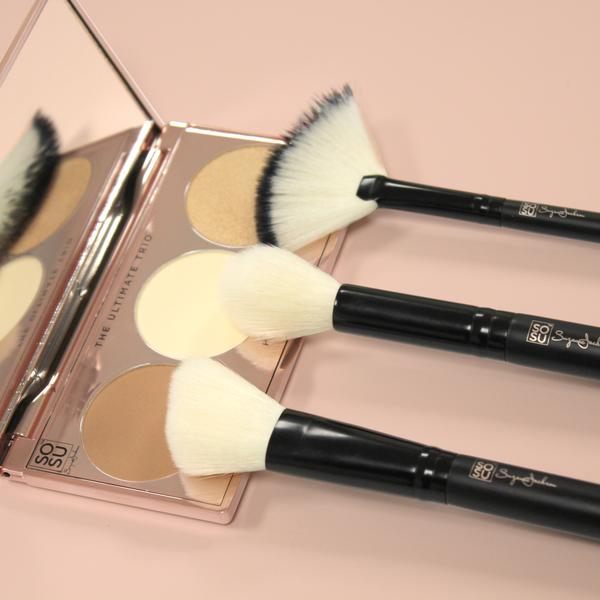 'Contour' is based on the most popular powder bronzer shade from her original contour palette which she released three years ago. 'Highlight' is the most used setting powder from the same palette and 'Glow' is based on the favourite highlighter from her highlighting palette, although she said the texture is a little different. The texture is more 'buttery' and it has a buildable colour pay off so that it doesn't go on too strong. The idea is that you can wear it as a subtle glow or build it up to a high shine finish.
The ultimate trio has been compared to Aimee Connolly's Sculpted palette which has been very popular since its release. While it may look similar in its rose gold packaging, it is actually quite different. It's got a bronzer and a highlighting powder as well as a cream highlighter, where The Ultimate Trio has bronzer, powder and a highlighter with no creams. This palette is more handbag-friendly as it has your powder for touching up your makeup on the go where the Sculpted palette is a collector's item for anyone who loves contouring and highlighting.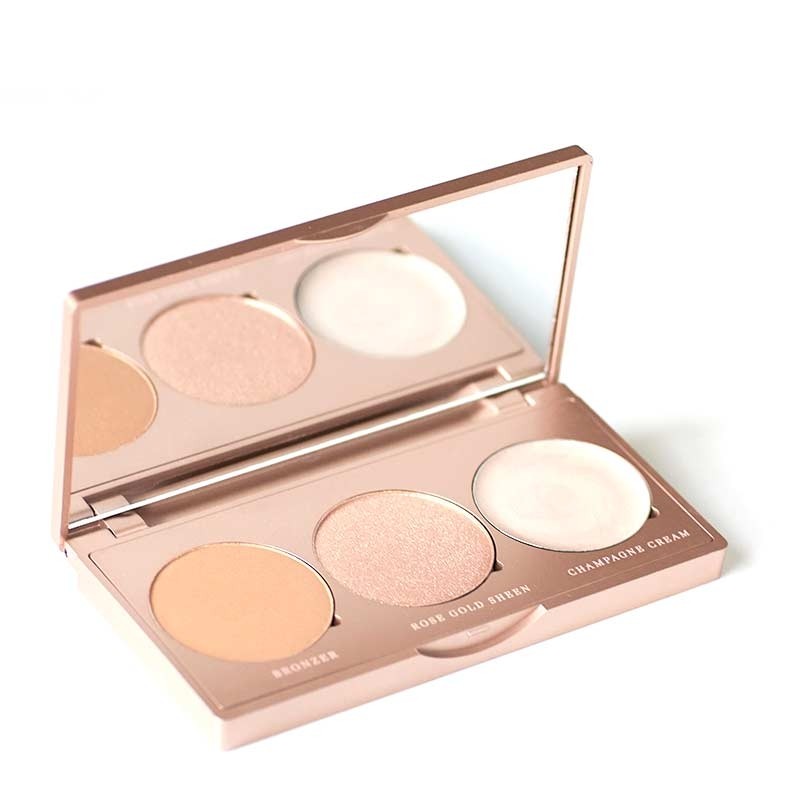 Sculpted By Aimee Connolly €24.95
Advertised
Would you find The Ultimate Trio a handy makeup kit to keep with you in your handbag?