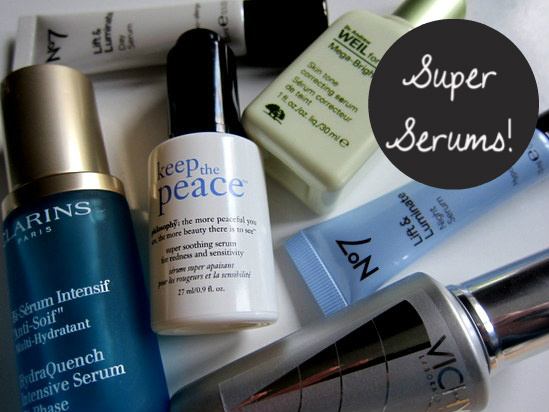 Serums are big news in beauty - new ones are being brought out all the time and it seems like we can't get enough of 'em. No surprise, really, when the best ones are cocktails of skin friendly goodness that are more concentrated, absorb faster and penetrate deeper than your standard creams.
While we can't promise they'll work miracles, here are five good ones that address a variety of issues and are all worthy of a place on your bathroom shelves: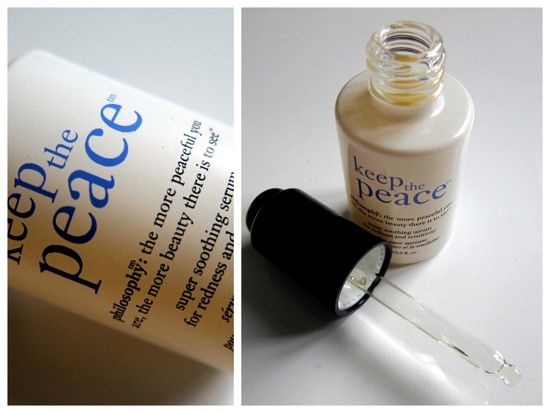 Best for sensitive and irritated skin - Philosophy 'Keep The Peace' Super Soothing Serum, €65
This stuff is brilliant on red, sensitive, irritated skin. It worked wonders for me this winter when my skin basically went insane, and this soothing antioxidant rich formula nursed it back to health. Expensive, but if your skin's in crisis, it's worth every penny.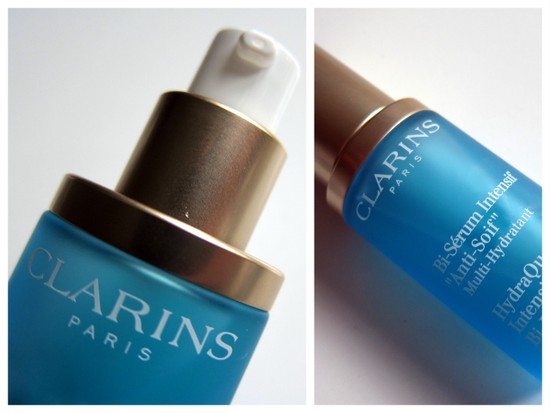 Best for Dehydrated Skin - Clarins HydraQuench Intensive Serum Bi-Phase, €53.89
Dehydrated skin can look old before its time. I should know - I was told recently that the fine lines on my forehead were caused by dehydration. So I have been diligently applying this stuff day and night - it claims to restore the skin's natural balance and hydration and  smooth premature lines. Active ingredients include Katafray bark extract which limits dehydration and Inca Peanut oil, to restore the skin's protective film.
Advertised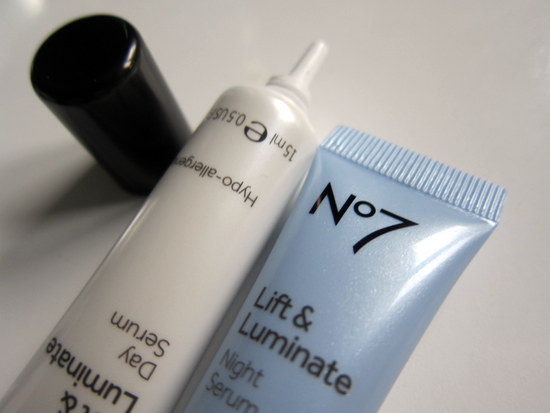 Best for Mature Skin - Boots No 7 Lift & Luminate Day & Night Serum, €34
Leading on from the runaway success of their Protect and Perfect serum, No 7 have just launched Lift & Luminate. This duo is aimed at people who are 45 plus, and takes up where Protect & Perfect left off. It targets spots and the appearance of deeper lines and wrinkles - and while I haven't personally tried this one (it's going to my mum), like Protect and Perfect before it, it's backed up by clinical trials.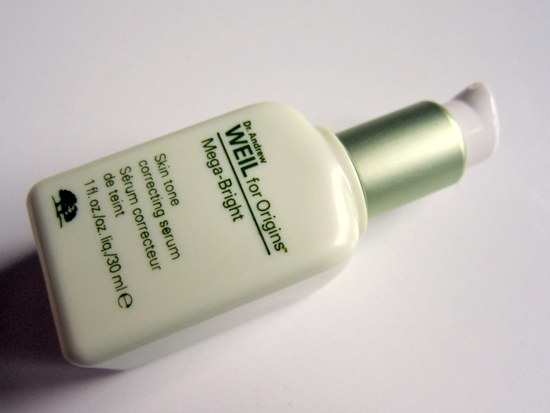 Best for Discoloration - Dr Andrew Weil for Origins Mega-Bright Skin tone correcting serum, €64
Last year I had an IPL Laser treatment which was really effective in lightening up a big ol' sun spot on my face. It's pricey and a little uncomfortable though, so I haven't repeated the experience. And now I might not have to - this stuff claims to mimic the effects of laser, thanks to active botanical ingredients like liquorice and white peony flower to target pigmentation. I'm about to commence use and will report back!
(Oh and if you're wondering, this Dr Weil guy is a Harvard trained botanist and doctor  who donates all of his profits from the Origins collaboration to The Weil Foundation to advance integrative medicine. That's medicine that treats mind, body and spirit all in one. He sounds pretty cool.)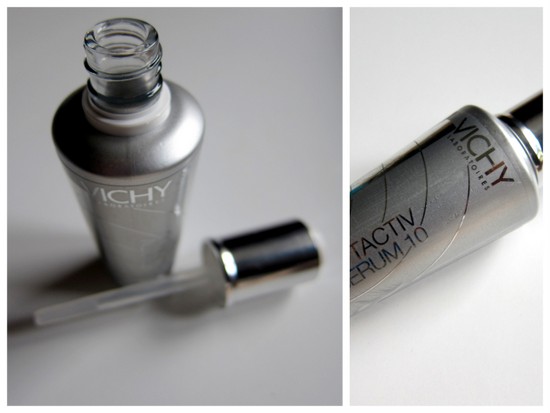 Best All Rounder -  Vichy LiftActiv Serum 10, €34.00
Launched last year as part of the excellent Lift Activ range, this has a high concentration of rhamnose -  a naturally derived plant sugar with proven anti-ageing qualities. It also has hyaluronic acid, an ingredient I'm very fond of for its hydrating ways, and, of course, mineral-rich Vichy spa water. This stuff fights wrinkles, lifts, firms and is suitable for all skintypes, including sensitive. The addition of silicone means it has an instantly smoothing cosmetic effect, too.
Advertised
With all of these lovelies, you just need a few drops before your moisturiser, morning and night. What's your go-to serum of the moment? Share them in the comments!