 This time of year is a pain in the proverbial. The dreaded combination of central heating and cold weather will invariably effect your skin in one of two ways. Either your face will suck all your makeup back into your pores so that you look distinctly more like a raisin than usual, or your face reacts to the fluctuations in temperature by going 'right so, I'll just produce enough oil to fry a pound of chips in, then. And it proceeds to do that, so that your makeup is far to the left of where you applied it by the end of the day.
There are some obvious ways to tackle this - changing up your skincare routine to meet your skin's new needs will help. So will drinking more water (but sure who has time for that nonsense? And besides, we're scared to drink water now that we're being taxed for keeping our cells hydrated). Still, there are some things you can do, and introducing a primer is one of them.
These new ones from Inglot are nice.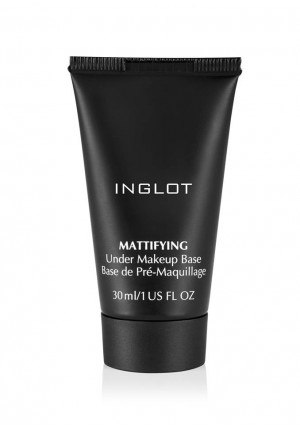 Inglot Mattifying Under Makeup Base (€22)
This clear, thick gel feels light on the skin, lasts nicely and absorbs oil as it breaks forth throughout the day. It doesn't have a masky feeling or smother the skin, and most importantly, it isn't drying. Some oil-absorbing primers absorb too much oil, leaving the skin looking dry and your makeup rather worse for wear. Not so with this one - it works.
Advertised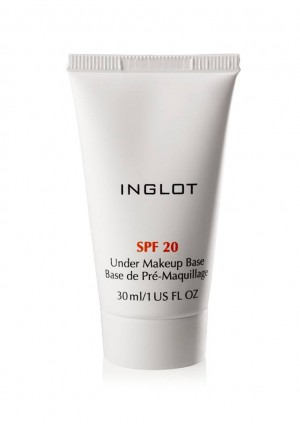 Inglot Under Makeup Base SPF20 (€22)
I really like this one. It adds grip for those with drier skins without drying out your skin. It feels rich and creamy on application, and the SPF adds an extra layer of protection. Some people think it's overkill, but I like to wear SPF even in winter. I credit it largely for the good condition of my skin and the fact that people usually think I'm younger than I am. Prevention is the best cure!
Are you a primer person? And what are your tips for keeping your skin in check (and your makeup on your face!) at this time of year? Let us know in the comments.