 We're so excited and we just can't hide it and we might just lose control but we definitely like it because...it's time for The Beautie Awards 15! Hurrah!
Even though we're in danger of going full on Pointer Sister with Beautie Awards fever, we won't be splashing on the bright blue eye shadow or spraying our hair to David Bowie in Labyrinth heights just yet. Not until you tell us to anyway - because that's what the The Beautie Awards 15 are all about.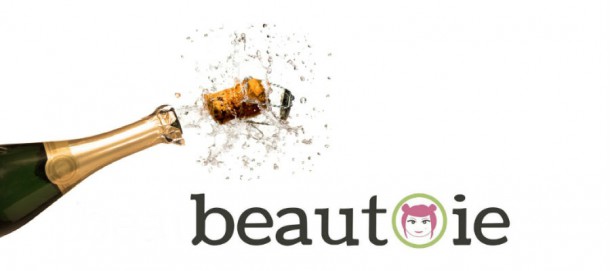 The Beautie Awards are the most reliable source for beauty and skin care advice because they are fully and completely decided by you. Women come a-knockin' at the Beautie Awards door because they know that all the winners really are what women want.
The Beautie Awards 15 in association with Tresemmé wouldn't exist without you because yours is the only opinion that matters. There's nothing else for it then, here's how you can have your say.
We've compiled a comprehensive survey that you can fill out with your nominations. You can nominate any brand and product you like, but be careful what you chose, for you only get to vote once!
To be sure to be sure that your vote is counted, make sure to mention the brand name first and then the product name. You don't have to tell us the lip shade, or a specific eye shadow quattro, what counts is the collection. For example:
Q. What is your favourite lip colour?
A. Rimmel Kate Moss Lasting Finish Collection
Tresemmé are our lovely sponsors this year so they have taken themselves out of the running for The Beautie Awards 15 just so that the integrity of the awards remains firmly in place. No votes will be accepted for Tresemmé so please don't waste your vote by mentioning them. Yep, that's how serious we are about it.
When the nomination stage closes on midnight, Sunday May 11th, we'll put all the votes through our fancy counting machines (our brains) to reveal the Top Ten in each category. Again, for this shortlist stage it's up to you to vote, this time for the ultimate winners.
Advertised
THEN, we'll have a soiree that Jay Gatsby would be jealous of to celebrate the very Best in Beautie!
The more votes cast the better the results will be so spread the word on Facebook, tell your friends, get tweeting with #beautieawards15 and generally share the love.
To thank you guys for sharing your picks every single one of you who enters will be automatically entered into a draw to win a fabulous Beaut Box jam-packed with goodies worth over €200!
This year, as well as having the usual four fab categories - Make Up, Face, Body and Hair - we have added a brand new category especially for da boyz - Male Grooming. So everything is covered.
This is going to be thirsty work so before you tackle the survey below, get yourself a jumbo sized cup of tea and half a pack of chocolate biscuits while you're at it. There's nothing else for it - get your vote on!
Voting will close 5pm, Monday May 11th.
CONGRATULATIONS TO OUR WINNER OF THE €200 BEAUT BOX, SANDRA WHELAN. OUR WINNER WILL BE CONTACTED BY EMAIL. 
IMPORTANT POINTS TO NOTE PLEASE!
1. THE SURVEY IS A VERY SENSITIVE SOUL! PLEASE DON'T HIT THE ENTER BUTTON ON YOUR KEYBOARD UNTIL YOU HAVE COMPLETED ALL 70 QUESTIONS OR SOME OF YOUR VALUABLE INFO MAY BE LOST. 
 3. IF YOU ARE USING AN AD BLOCKER, YOU WILL NOT BE ABLE TO SEE THE SURVEY WHICH IS LOCATED BELOW. BUT NOT TO WORRY, 

YOU CAN SIMPLY COMPLETE IT BY CLICKING HERE.
http://beautie.polldaddy.com/s/best-in-beautie-awards-15
PLEASE PRESS RETURN BUTTON TO ENTER YOUR RESULTS!
Advertised