 Weather changes are one of the primary influences on the skin. Warmer weather, sun exposure and holidaying can all cause fluctuations which temporarily stress your skin a little. Here are a few masks to get you through the issues summer might throw at your skin.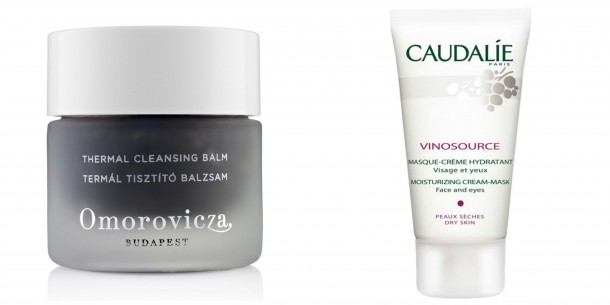 Oiliness and Congestion - Omorovicza Thermal Cleansing Balm (€58)
This dark, oily stuff is actually a cleansing balm, but really, it's more of a treatment cleanser. Perfect for days when your skin has that nasty, thick, congested sensation, it contains a little bit of very mild grittiness, which is nice for exfoliating. I'll almost never physically exfoliate, but the particles in here are really too small to do any damage, and the mud makes this a gorgeous, purifying mask when massaged into the skin and left on for five minutes.
Dryness - Caudalie Vinosource Moisturising Cream Mask (€32)
This mask is the ultimate in rich, comforting unctuousness. For sun-parched skin that's lacking in moisture, ten minutes of this on clean skin will make dry skin comfortable again.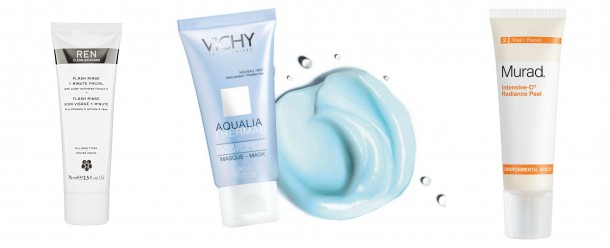 Advertised
Tired Skin - REN Flash Rinse 1 Minute Facial (€37.95)
This mask from REN actually does work in one minute. It's the perfect emergency product for bad skin days, when everything is just looking a bit drab and exhausted. The vitamin C is brightening, while massaging it in will help to get blood flowing. Rinse off after a minute for plumped skin.
Dehydrated Skin - Vichy Aqualia Thermal Mask (€13)
I adore this mask for tight, dehydrated skin. Applied overnight, it will do wonders. Applied for five minutes before makeup and you'll have a perfectly smooth canvas - no foundation will sit. It's the best affordable mask on the market (if you can handle the fact that it's quite fragranced).
All Skin Issues - Murad Intensive-C Radiance Peel (€64.35)
Advertised
This glycolic mask is very privey, but it has saved my skin on several occasions. If you're feeling congested, or your dry skin is looking dull, or your makeup is sitting, this is the mask for you. Pop it onto clean dry skin for ten minutes, and rinse off for completely smooth, exfoliated skin. The tingle means it's working, so don't worry about that!
Which are your Emergency masks? Share them in the comments!