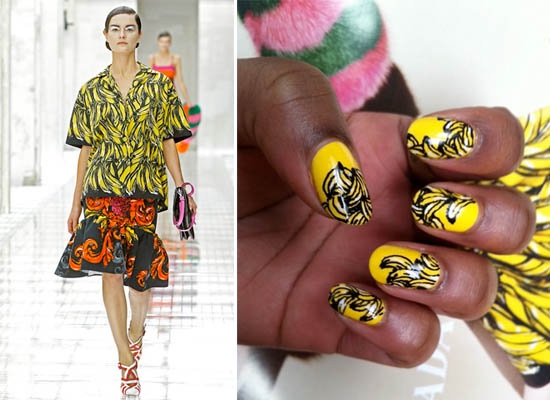 Can't get enough of yella nails but think they're not quite outré enough for your tastes? You might like to have a gander at some of WAH Nails' recent creations, so.
Inspired by Prada's SS11 banana prints, these fruity numbers aren't exactly subtle. I mean, really: who knew yellow nail polish could get any louder than the way it comes out of the bottle?
I'm on the fence about yellow polish anyway and don't really like bananas unless they're in banoffi form, so although it does look dead cool, I probably won't be trying to recreate this manicure anytime soon.
Advertised
Still. It'd be an easy way to ensure your Fyffe a day are always on hand, wha'?