 Whether you use a foundation brush or just your fingers, this tool will speed up your foundation application time
Most of us can relate to the morning rush. Putting on foundation is a pain in the behind when you are trying to get out the door. We've tried every method of foundation application out there. Flat head brushes, kabuki brushes, beauty blenders, fingers, airbrushing. You name it; we've tried it. This tool is definitely the quickest way we have found to get the cake on the face and look good at the end of it.
It's the Flat Head Kabuki brush by NIMA. This brush is just amazing for putting on liquid foundation. It has densely packed bristles that buff foundation onto your skin to a perfect, streak-free finish. Because the bristles are so fine and so tightly packed, they don't leave brush marks on your face.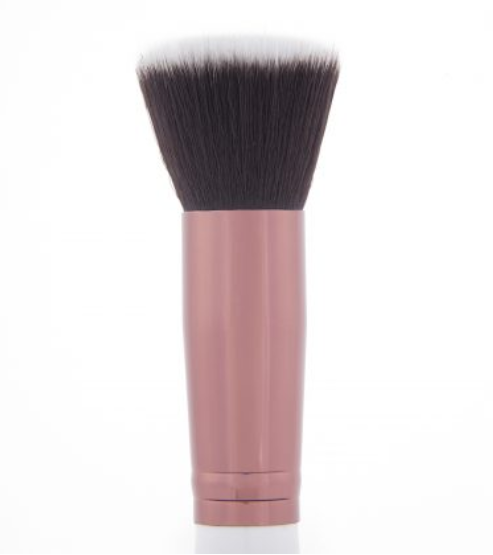 Advertised
The brush head is quite wide, so it covers a large surface area. That means you can cover the whole surface area of your face with only a few brush strokes. It makes it super quick to apply your base. I like to pour a little of the foundation onto the back of my hand and pick up the product from there with the brush. The beauty of this brush is that it does the hard work for you so even if you're not a pro at achieving flawless skin, you can get it with the help of the NIMA Flat Head Kabuki. What's more, you will have more time for breakfast and coffee in the mornings and less time spend on your face.