 Whether you ask a skin care specialist, make-up artist or beauty therapist what one of their top tips for clearer, fresher skin is, I can guarantee you that at least one of them will reply, "Don't sleep in your make-up". Now, I don't really believe in giving people set rules and whatnot when it comes to their skin care because we're all different, but I do think, that along with drinking a pint of water in the morning, cleansing your skin after a long day is something we should all build into our daily routines.
Of course, there are lots of ways to remove make-up including cleansing oils, traditional milk cleansers/toners, (whisper it) face wipes and one of my favourite methods - micellar cleansers.
I've been testing out three micellar cleansers the past little while which have very different price tags so if you're in the market for a new one, maybe one of these will tickle your fancy: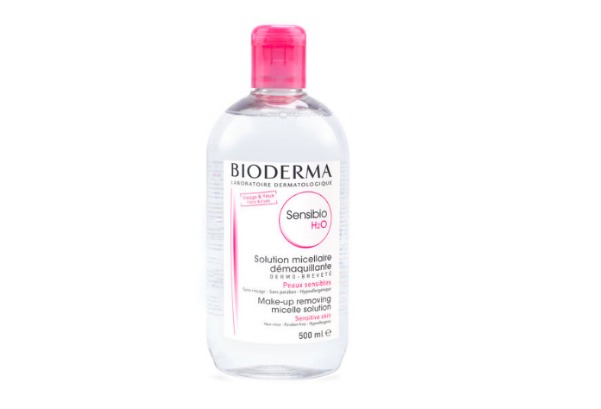 Bioderma Sensibio H20 is probably the most famous micellar water in the world at this stage considering every model/celebrity/top make-up artist has been spied either using it backstage at fashion week or on set for a photo shoot or come out in interviews to say it's their favourite. Last year the brand made its way to our shores which means finally, this French pharmacy gem is available to us (hooray!).
Why is it so popular? Well, what I love about it is that it is suitable for pretty much any skin type. There's no chemically laden scent, in fact no scent at all, and it removes make-up without the need to really rub or scrub at skin. (€5.50/ 100ml or €11.50/250ml)
Advertised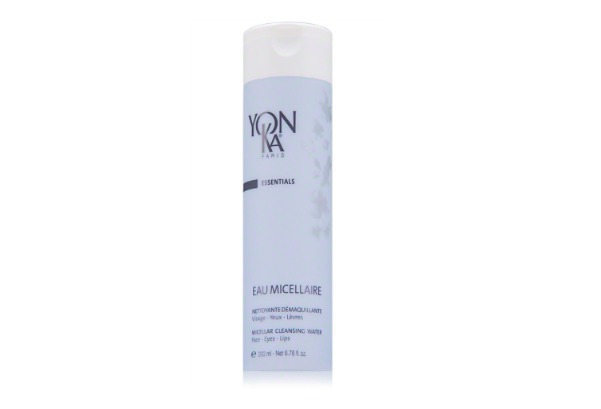 Yonka is another French brand that has gained a loyal following thanks to its natural, plant based formulas and use of aromatherapy in their treatments, which means it'll come as no surprise that the Eau Micellaire smells absolutely divine. Much like Bioderma, this is suitable for sensitive skin and eyes but delivers an added bonus of a soothing, calming scent of sea lavender (added for its anti-aging properties). At €30 for 200ml (on petals.ie) it's a bit of a treat, but I think one that's worth it.
If you're not familiar with the brand Skin Chemists, fear not as it was a relatively unknown one in my book until recently too. The London based, luxury skin care range has gained cult status thanks to their Bee Venom products, one of which I'm currently testing out (more on that soon).  The Advanced Caviar Micellar Water promises so much more than just removing make-up and cleansing skin; this caviar infused cleanser also "protects skin tissue against toxic compounds", "reduces pores", "acts as an astringent" and offers "anti-aging and anti-bacterial" properties.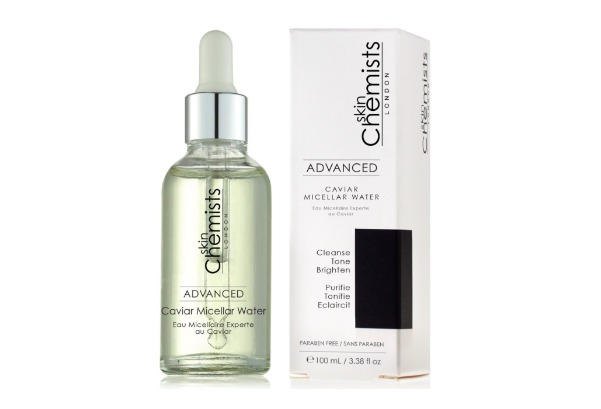 Advertised
The water is encased in a glass jar with pipette style lid which adds to the luxe feel of the product and definitely looks nice on the ol' bathroom shelf. In terms of performance, this removed all traces of make-up quickly and easily, leaving skin feeling fresh and clean so it definitely does what it says on the tin, but at £99.90/€130 for 100ml it'd want to be giving me a full on face lift in the process as well! Over all, this sits in the same category for me as the Creme De La Mer lip balm; nice product and if you have the money to spare, go ahead - but I certainly wouldn't be saving up to buy it.
Do you have any favourite to add to the list?