 Foundation is a girl's best friend on the daily; it masks a multitude of problems for us. But there are also a few things that can actually enhance your foundation.
I don't know what I would do without foundation. I love it on the days I wake up feeling wrecked. I love it when my skin just isn't looking its best and needs to be evened out. Foundation comes up trumps when I'm getting ready for a big night out and my makeup needs to be an artistic masterpiece. A beautiful base is the foundation of any good makeup look. That's my motto. But did you know that it is possible to enhance your foundation? You can, with these three products.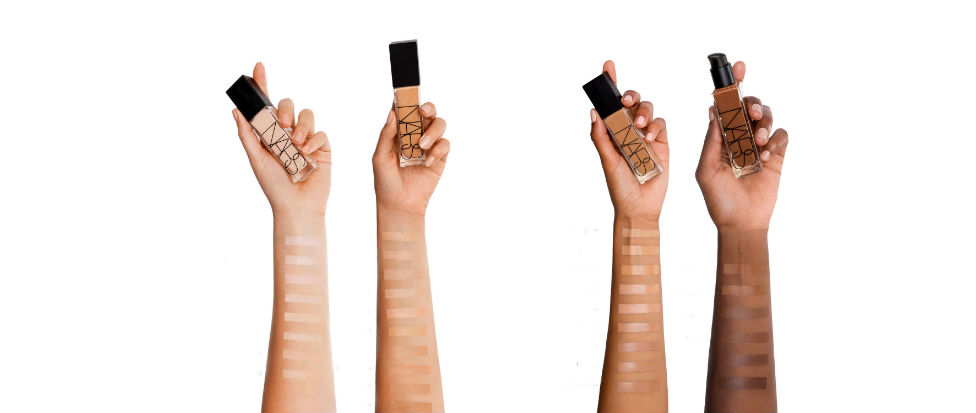 Hydrating illuminator
A great hydrating illuminator will work wonders with your foundation. You can use this whether your skin is oily or more on the dry side but you'll need to use it differently. If you have normal to dehydrated skin you can put lashings of this stuff on. Apply it before your foundation or mix it in with your foundation to give it a lighter and dewier finish. With an oily skin type, I find foundation works best on a dry surface. So if you're going to use an illuminator, use it sparingly just along the tips of the cheekbones and the higher planes of the face. Wait until it is mostly absorbed to apply your foundation over it. You could still use it mixed into your foundation for a more sheer end result but you might need to powder the t-zone.
Advertised
Primer
Primer is absolutely necessary if you are going to an event or have an occasion your makeup needs longevity for. Primer will help it go the distance. It acts like a velcro for your foundation and keeps it in place for longer. It also fills in fine lines and open pores to give your foundation a smoother finish.
Setting Spray
Setting spray is another great way to keep your foundation in place for longer. Again, there are different types of setting sprays for different skin types. So do your research before you buy one. Do you want it to mattify and keep your makeup in place? Or, do you want one that leaves a beautiful dew on your skin and rehydrates your skin through your makeup? Either way, it's an asset to a flawless base.