 Exfoliating, resurfacing, micro dermabrasion-ing (I know, I know, it's not a real word!) - we're all familiar with the terms but what it all boils down to is us, wanting softer, smoother skin and I'm totally on board with that. Ask anyone and they'll tell you, I'm more than a little invested in my skin – mainly because it feels like I was a bit duped as a teen.
I'm not a dermatologist, so don't really think of myself as an absolute authority on the inner workings, ingredients or science of said products, but I have tried a LOT of them, all dedicated to creating baby smooth skin in their own ways. Plus, I always feel it's an integral part of making foundation and bases apply and look better, and of course anything that helps to make me/keep me looking young(ish) is welcome.
I've chosen 3 that I particularly like but there are loads more out there so feel free to share you favourites down in the comments!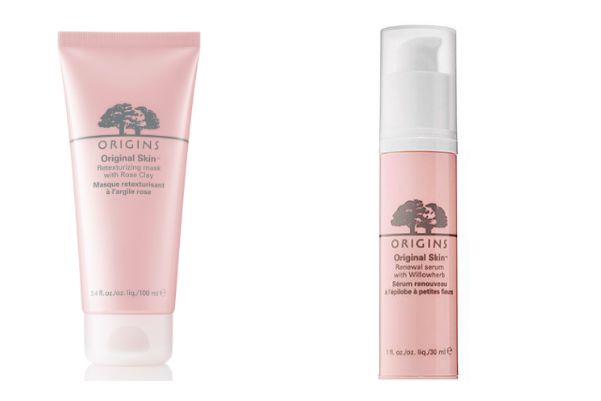 Origins Original Skin Mask: New to the market, Origins launched the Original Skin mask (€30) a few weeks ago to go along with the serum, which came out earlier this year. The main wonder ingredient in both is Canadian willow herb, which is added to restore radiance and glow to skin. What I like about this mask is that it's a bit of a 2-in-1, working to draw out impurities but also exfoliate, leaving skin looking brighter and feeling smoother.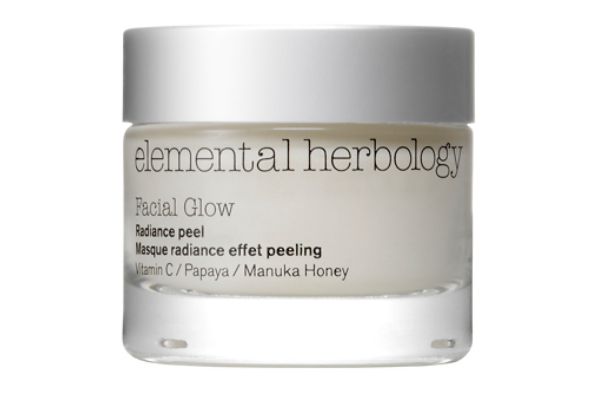 Advertised
Elemental Herbology Facial Glow Radiance Peel: Containing ingredients such as kombuchka, tangerine, papaya and jojoba beads, the first thing that strikes you about this is just how lovely it smells. Of course I'd never recommend forking out money just because something smells good, but y'know, it's nice to know. I bought this quite recently as a treat for myself and I'm so glad I did.
I didn't know Elemental Herbology that well as a brand but had heard good things about the radiance peel and  after using it and seeing good results, it's made me want to investigate the whole range (while my wallet gently weeps). What I like about the Facial Glow is that it is very gentle and genuinely leaves skin looking and feeling both brighter & healthier after just one use.
Another note to make is that I've found a little goes a long way, something which is particularly good considering it's more of a luxury buy at €56.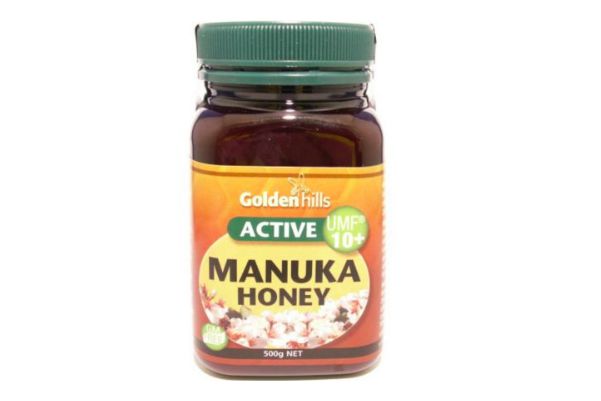 Manuka Honey:  As a natural anti-septic, anti-inflammatory, exfoliant and anti-oxidant too, Manuka honey is often used in beauty products but can work well on it's own too as a mask to brighten and rejuvenate skin. In order to indicate the quality and potency of their Manuka honey, honey producers created a graded scale called the UMF (Unique Manuka Factor).
In recent times, there has been some controversy/discussion about this scale, (mainly in medical circles where regulations are incredibly strict) but in terms of beauty and using it as a mask to brighten skin, the general consensus is that a UMF rating of 10+ or higher is what to look out for in order to get the most from the anti-oxidant & anti-bacterial benefits. (Pictured; Golden Hills Manuka Honey UMF 10+ €19.99)
Advertised
Do you have any favourites to add to the list? Are there any bargain buys you love or are you like me, going for the more spendy ones?