 I've been using Neal's Yard Remedies Frankincense Intense cream (€71.90, 50g) for a few weeks now .  I wanted to give it a good trial run before reviewing it, but the fact is that I fell in love with this on first use and my feelings haven't changed since!
Frankincense Intense combines the best of both worlds for me.  Ethically-produced skincare based around natural ingredients that's a pleasure to use and independent clinical proof of the efficacy of the anti-ageing ingredients  is just the kind of skincare product I'm looking for .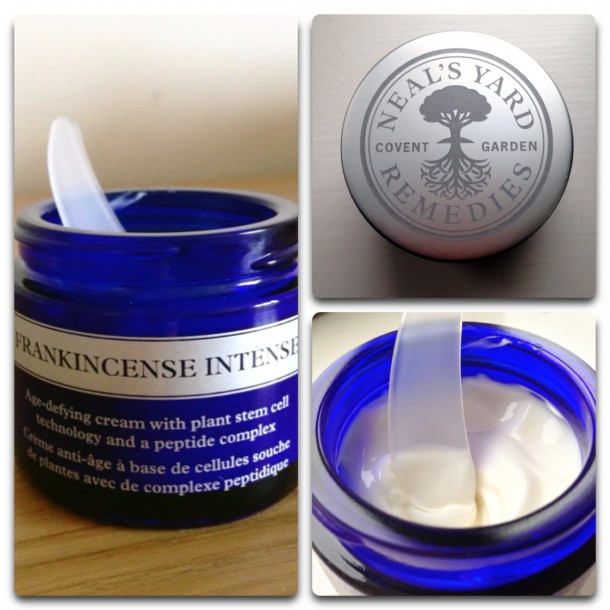 This cream has the luxurious texture and divine fragrance of a high end product, but you also get some serious active ingredients that make the price worthwhile.
 frankincense oil (organic and wild-harvested) to help tighten and tone the skin
a three peptide complex which works to increase skin firmness, stimulate collagen production and reduce the appearance of fine lines
gardenia plant stem cells,which contain skin-strengthening properties that help to slow collagen breakdown and enhance skin suppleness.

These claims are backed up too, by an independent clinical study which showed that use of the cream for 30 days resulted in visibly reduced wrinkles, enhanced radiance, increased firmness and optimised hydration.
It all sounds pretty good, doesn't it? And after three weeks of use I can confirm that Frankincense Intense really has made a big difference to my skin. It looks smoother, more even and fine lines are much less obvious. The cream is really hydrating, but doesn't overpower and it sinks in quickly on application, leaving my skin feeling velvety-smooth and perfectly primed for makeup.
Advertised
It can be used morning and night, and though the price may seem steep, a tiny bit of cream goes a long way, so you'll get a lot of use out of one jar. And in case you need more convincing, have a look at this: this is a close-up of the back of my hand, before and after applying Frankincense Intense. You can really see the difference, can't you? After one application the skin is really plumped up and smoothed out.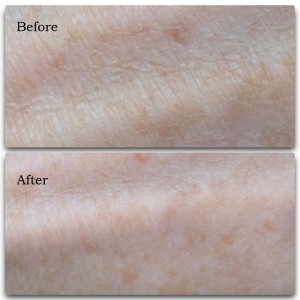 What do you think, does this sound like a product you'd be interested in?