 It doesn't seem to matter what time of year it is, there are always days we feel tired and the first place to show the signs of fatigue is usually underneath the eyes. Yep, those dreaded dark circles.
Now, as we know, much of the darkness we suffer with can be attributed to whatever the genetic lottery has given out, which can't really be helped (sigh) so that's when concealers come into play. I've been testing out two recently, in the name of research which claim to give natural results as well as protection for the delicate eye area.
Here's how I got on.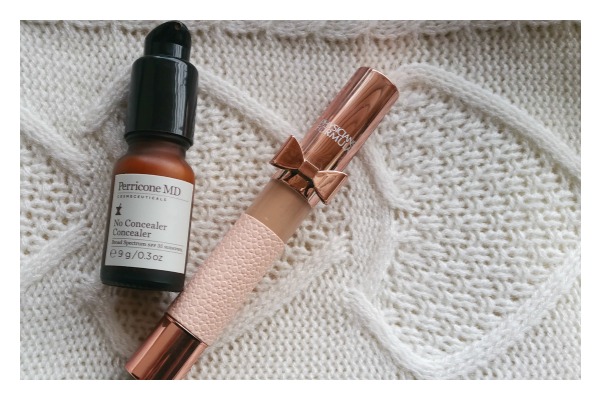 First up is the Physicians Formula Nude Wear Touch of Glow (€15.90) which comes in the signature boudoir/lingerie packaging that fans of the brand will instantly recognise.
Not to go on too much of a tangent but, just wondering; am I the only one who thinks that sends a bit of a mixed message? It just seems to me, with a serious name like Physicians Formula, there should be slightly more serious/medicinal style packaging?
Anyway, as a general fan of the PF range (their liquid liner is brilliant!) I was looking forward to trying this out. As you can see from the images, it's a touch éclat style pen but rather than just being a highlighter you can also use this as a concealer, and over all make-up toucher upper to leave skin with a "natural, glowing finish".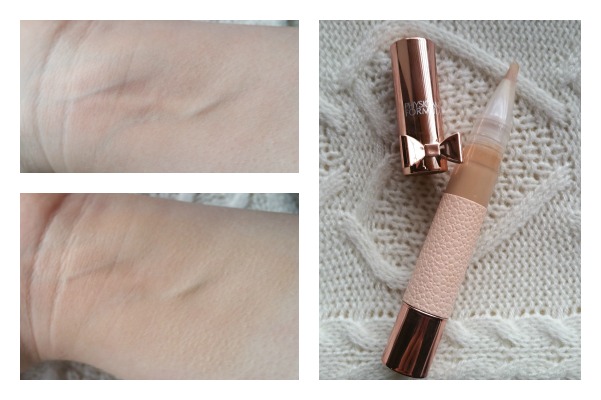 Advertised
Sadly, the shade I had is all wrong for my skin tone which meant that it didn't banish my dark circles because it was too dark. On the plus side, there's a lovely fluid texture to the product which is easy to blend. It delivers a sheer coverage and leaves skin feeling hydrated and plumped. In keeping with the brand's other products, there are no parabens in the formula and it is also hypoallergenic, oil free and fragrance free too which is good news.
Overall, I'd say this is worth looking into for anyone who doesn't wear much make-up or has found other concealers of this ilk drying around the eye area in the past.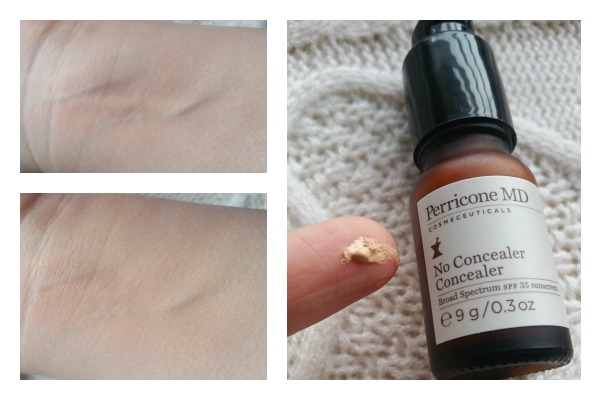 Next up is the Perricone MD No Concealer Concealer which I was really excited to bag for just €25 in TK Maxx recently (it normally retails at €46). I'm a big fan of the No Foundation Foundation from the same range which delivers a beautifully subtle veil of colour over skin to leave it looking like it's healthy, fresh and clear without looking like you're wearing make-up.
As a concealer, this is quite creamy and can be built up, (a little goes a long way too) so it offers more coverage than the PF one above. It also contains a whopping SPF35 which is pretty good going. The main problem I have with this is that there's only one "universal" shade, which is sadly, not universal as it would only suit fair (but not very pale) to medium skin tones. I've been using it as a sort of eye primer recently, under and around my eyes, taking advantage of the SPF for day time use which seems to be working out well as it sets to a slightly powdery finish (that works for me, but may be an issue for anyone who worries about fine lines or dryness).
Advertised
Over all, I have to say I wasn't personally bowled over by either of these but then again I love the NARS creamy concealer, which some would argue is drying, so don't let my opinion put you off at least checking these out.
Have you tried them? Would you?