 It's no secret round these parts that I'm a fan of the Trilogy skincare range. Their products work for me, I find the prices reasonable for the quality and I like their ethos when it comes to ingredients and testing. So I'll tell you upfront that their Active Enzyme Cleansing Cream (€29.99) from the Age Proof line is another winner for me. First I'll talk about why I like it and then let's discuss whether a cleanser can really help to age-proof the skin.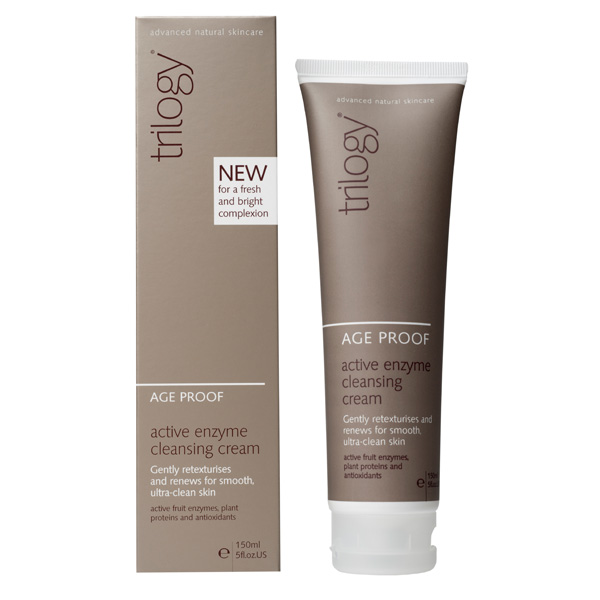 Formulated with fruit enzymes from papaya and pineapple, this cleanser has a mild, exfoliating function that sweeps away dead skin cells to give skin a smoother, brighter appearance. The smooth, white cream glides easily over the skin, so I don't find I need a huge amount of it and the fragrance is so mild as to be almost imperceptible.
Although it's suitable for daily use, this works best for me as a once-weekly treatment to exfoliate my skin. My skin is very dry at the moment and only needs mild exfoliation, so although the enzymes in the cleanser are mild and not very drying, I just don't need it on a daily basis. Used weekly or as I feel I need it, however, I love what the Active Enzyme Cleansing Cream does for my skin. It smooths, clears light congestion and leaves my skin looking clear and bright and feeling soft. It works well to cleanse and remove makeup at the same time and as the only exfoliating treatment I'm using at the moment, it's doing a great job.
Advertised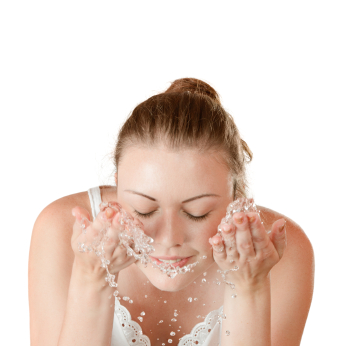 So, is it actually age-proofing my skin? Well, no, but in fairness, that's not exactly what Trilogy are claiming it will do. They describe it as a cleanser that will "gently smooth and refine for fresher, younger-looking skin". And of course smooth, clear skin tends to look younger. In addition, the exfoliating action leaves the skin more receptive to whatever treatment or moisturiser you apply afterwards. I usually follow it up with a layer of rosehip oil, followed by Trilogy's Age Proof Replenishing Night Cream and I definitely notice my skin looking a lot plumper and brighter the following morning in comparison to my usual routine.
In conclusion - cleanser is not generally going to play a big role in anti-ageing care, but if you want something to gently exfoliate for brighter, smoother skin, then Age Proof Active Enzyme Cleansing Cream is a good bet.