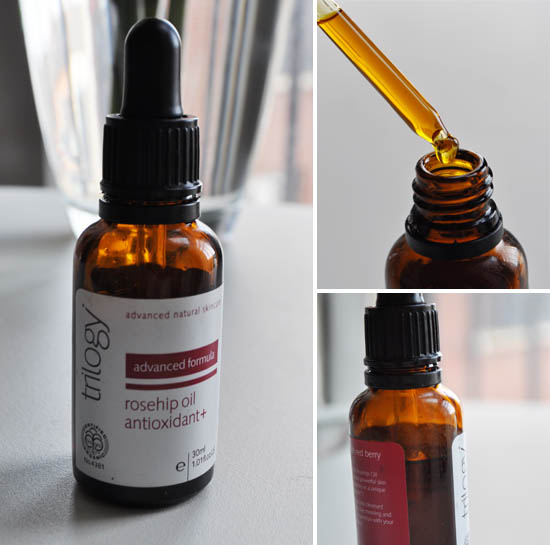 What do you do when you're a brand with a certified performer on your hands? Y'know, a best-selling product with proven clinical trials, something that people genuinely love and see results from?
If you're Trilogy, apparently you make it better.
Acai berries from Brazil, cranberry seed oil, oats from Finland, a lycopene complex derived from the seeds of tomatoes plus some of that there rosehip oil the brand is kinda, sorta famous for: I think we're looking at an oil-based hit with Rosehip Oil Antioxidant+, €32.95. The plus, of course, stands for all the other goodies in the mix and if you like the original, then I think it's a close run thing you'll take to this too.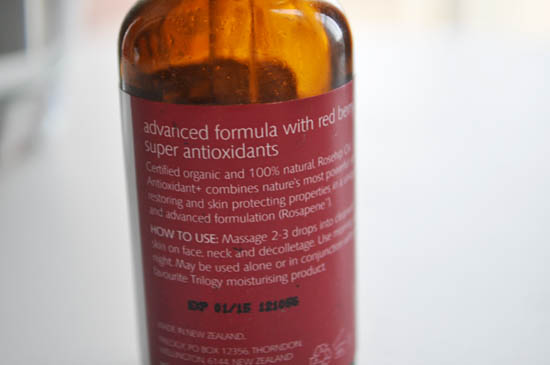 They're not identical: texture's slightly different - this is designed to have a more velvet-effect (thanks to the oats, apparently) and the new ingredients add to what we already know about rosehip's hydrating and repairing abilities. Acai is a potent antioxidant, oats are hydrating and soothing, lycopenes are used often in products for oily skins but are also high in antioxidants: this is a real skincare cocktail containing ingredients and processes that are certified organic by Bio Grow.
Advertised
Less intensely 'herbal' scented than its predecessor (which is of course still available), I've been using a press sample for about a month or so and it's effortlessly slotted into my routine. I always have a facial oil on the go; and my night time routine is to pretty much exclusively use one.  I'm a big fan of the original oil and like this hugely too. I can't actually swear this is radically different to be honest or is performing above and beyond the basic Trilogy Rosehip, but it's certainly suiting my dry and (bah) ageing skin hugely.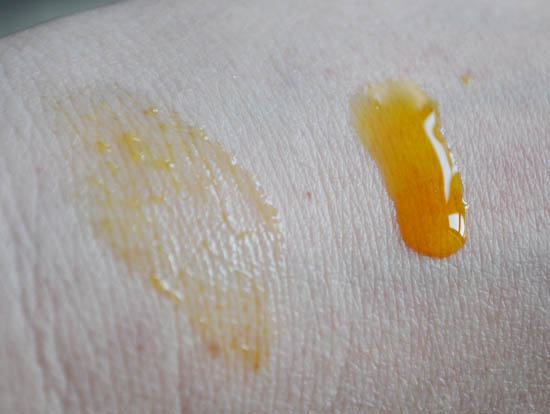 Texture of Trilogy Rosehip Oil Antioxidant+
If you did feel the original wasn't quite enough for you, then definitely give this a look. I also think, due to the slight texture change and the fact the lycopene complex has been used that this could be interesting for those with combination-to-oily skintypes.
Trilogy Rosehip Oil Antioxidant+ will be available from pharmacies, Nourish stores and stockists like Arnotts from May.