 Let's get one thing straight: we're not against aging here at beaut.ie towers. Rather the opposite, we think it should be celebrated and are the first to applaud beauty campaigns featuring women of all ages. However, there comes a time in many people's lives when we look into the mirror, spot the signs of aging, and want to minimise the effects on our skin. And that's ok.
What's not ok is when brands hijack these emotions and label everything as anti-aging or the magical alternative to botox. But there are a few simple tweaks we can make to our beauty routine that will help in rolling back the years.
The temptation, when we spot those first lines, dullness or dark spots, is to cover everything up with our highest coverage matte foundation. Take it from us: that doesn't actually help. It can make skin look drier and flatter and older than its years. What we want is something that will fake the dewy glow of youth, and Estee Lauder's Perfectionist Youth Infusing foundation, €46, is just the ticket. This has a healthy dose of the brand's best-selling Perfectionist serum which minimises the appearance of lines and wrinkles. Check out our full review.

Cakey under-eye concealer is aging as it gathers in every crevice; something sheer and lightweight is a better pick, especially if there's a little bit of light reflecting wizardry going on. NARS Creamy concealer or that Catrice newbie we've been raving about are both ideal.
Advertised

For cheeks, peachy shades are universally flattering and serve to brighten and enhance tired or dull complexions. Combine that with a sheer and glowy – but not greasy – finish and you might just be ID'd in your local. Give the Bourjois Aqua Blush in shade #2, CocoriCorail, a whirl; this has a lightweight gel texture and gives gorgeous luminosity to the skin – and at €10.49 it's not going to break the bank, either.
Don't forget the brows and lips – rather unfairly, they're the two body bits we can rely on to get thinner as we age (why can't it be our thighs?!). Fuller brows can make us look more youthful; we shared four different options with you here.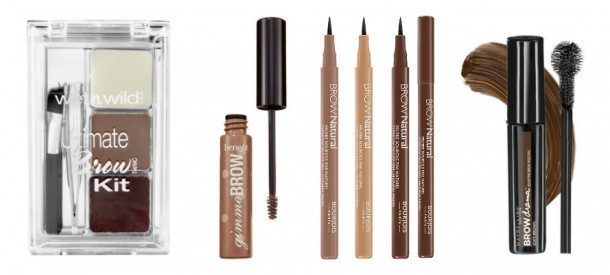 A great choice for plump, hydrated lips are the Max Factor Colour Intensifying lip balms, which give buildable colour and a healthy dose of hydration - and all for €11.49. Refined Rose or Charming Coral are good, suits-everyone kinda shades but we don't think there's a dud in the nine-strong range.
Advertised
Tried any of this little lot? Thoughts?