 I'm not old, yet, but I'm doing what I can to prepare for it. Pensions, insurance, skincare. . . and not in that order. I actually get a little overwhelmed at the number of anti-ageing skincare ranges out there, so much so that I don't know where to start. Do they really help to minimise the appearance of lines? Even just the little ones? Can they provide the needed coverage if they have so many other ingredients flighting the ageing process? So many questions!
I don't think any foundation can really tackle ageing but there are some very good ones that do the trick. I looked for a couple of things during my research; blurring (especially around the eyes, to reduce any little fine lines at least temporarily); good coverage; and it should be hydrating. So what did I come up with?
No7 Life and Luminate (€23)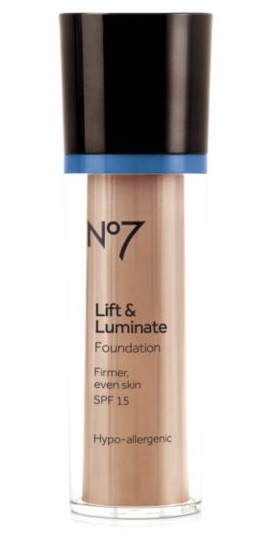 The texture of this is light, and it does blend very well. It has a nice brightening complex in it so I felt my skin glowed in all the right ways. The make up of the liquid is silky and it does look very even when you apply it and while it does have an SPF 15 in it, I tend to wear a separate SPF under my make up for extra protection on my fine skin. This is good value for money as well as doing what it claims to do.
Max Factor Ageless Elixir (€17.99)
Advertised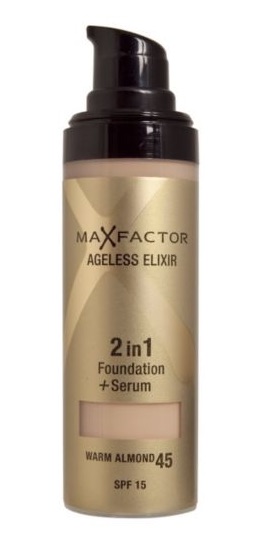 Max Factor foundations have always been top of my list, and as I have started to see my skin mature I was hoping to find something from them that would adapt to my needs. I found it in the form of this elixir that has light reflecting pigments to create a natural glow and give the optical illusion of smoother skin. The formula is light, and it has a built in serum to protect your skin from the effects of the sun. You can see an instant effect with this one and it feels delightful on the skin. However, it does need some powder to hold it in place.
Clinique Repairwear Laser Focus (€48)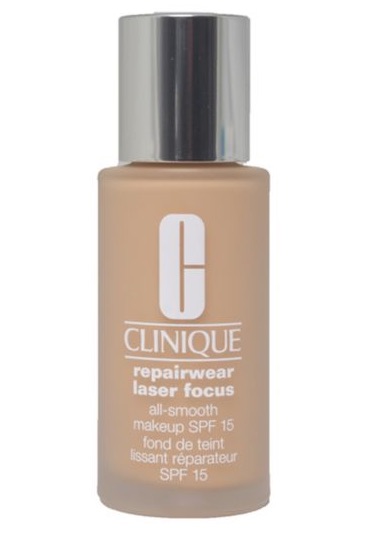 The most expensive of the foundations I tried is this one from Clinique which has been getting a lot of love from the beauty press - and it's totally justified. The active ingredients that provide the anti-ageing bit come from the Laser Focus product that is built in. It looks very natural on, so it's great for day time when you don't want to look like you are wearing a full face of slap.
Advertised
Have you found a make up that you think is perfect for more mature skin? Have you tried any of the three above and loved them? If so, let's share the love!