 Urban Decay Double Team mascaras are going to be perfect for festival season. Show stopping eyes, here we come!
Urban Decay Double Team mascaras (€23.50) are the latest addition to the mascara world. They are made for people who love experimenting with their make-up - so, as we're a nation of beauty lovers, they should go down well in Ireland! Especially when it comes to festival season.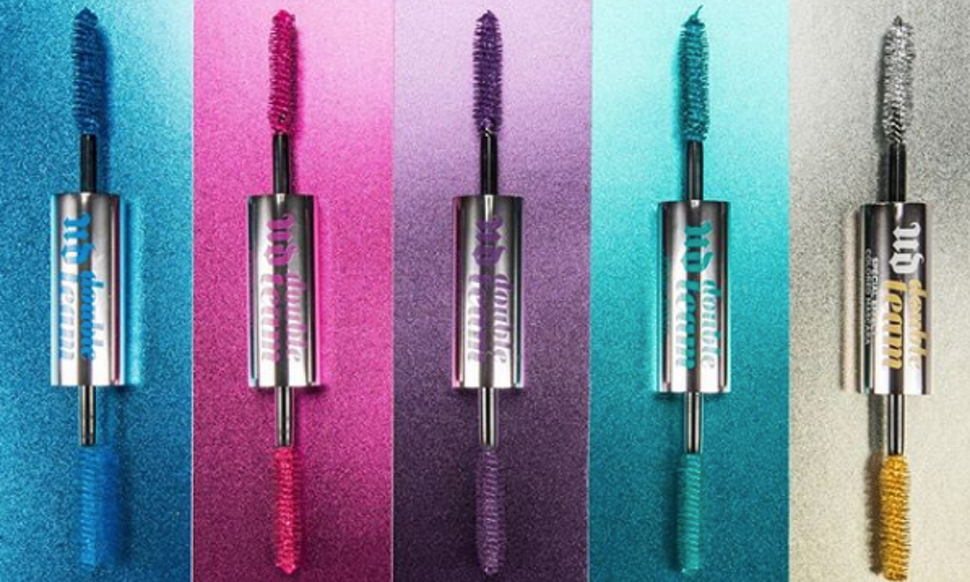 There are five to choose from, each featuring a double ended design:
Gonzo - bright turquoise cream / metallic turquoise
Junkshow - bright pink cream / metallic pink
Vice - purple cream / metallic purple
Deep End - Peacock green / metallic peacock green
Dime/Goldmine - Silver and Gold
Advertised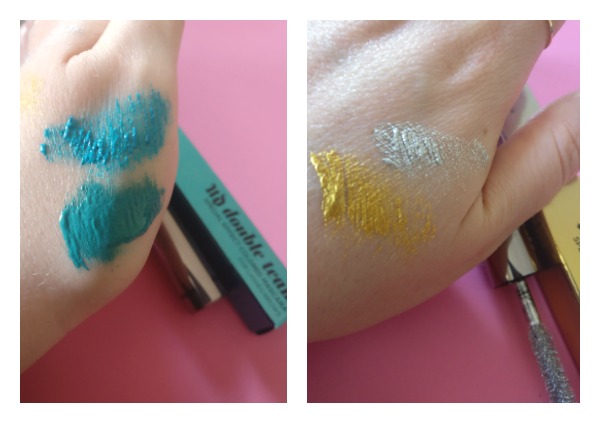 We had to two to play with, Deep End and Dime/Goldmine. Above you can see what the formula looks like, and also how good the pigment is. When applied, the mascara is really easy to build up to create volume and colour. And throughout the day, it wears well too.
If you're wondering how to wear these, experimentation really is the key. I found that Deep End looked great when layered up. For maximum colour impact, apply the cream formula and then add metallic on top. Dime/Goldmine was a little trickier to get right, but both look beautiful when teamed with a matching gold or silver eye. Alternatively, run them through brows for a glittering effect.
Urban Decay Double Team Mascara (€23.50) will be launching 26th April.