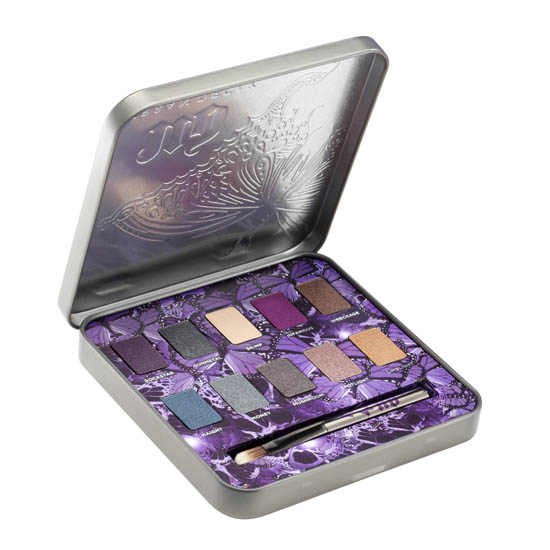 Yep, we've already had a good goo at the joy of the Book of Shadows Palette IV Palette, and it's apparently available NOW ladies (Debenhams rush-released it for their Mega Day my Twitter sources say, thanks @dolleydimple!), so scoot if you want one. Come October time, this pair of palettes will land, both of which are ideally aimed as Christmas gifts. Yep, Christmas again, sorry.
Above you're looking at the Mariposa Palette, €36. Containing 10 shades, four are new for this kit and the colours'll be:
Gunmetal – gunmetal grey w/silver glitter
Haight – shimmering mermaid blue
Infamous – shifty mauve
Limelight – bronze w/gold glitter
Money – silvery pale green
Mushroom – shimmering fawn
Rockstar – deep eggplant w/metallic base
Skimp – pale nude w/ gold shimmer
Spotlight – medium taupe w/gold sparkle
Wreckage – shimmery dark taupe
Advertised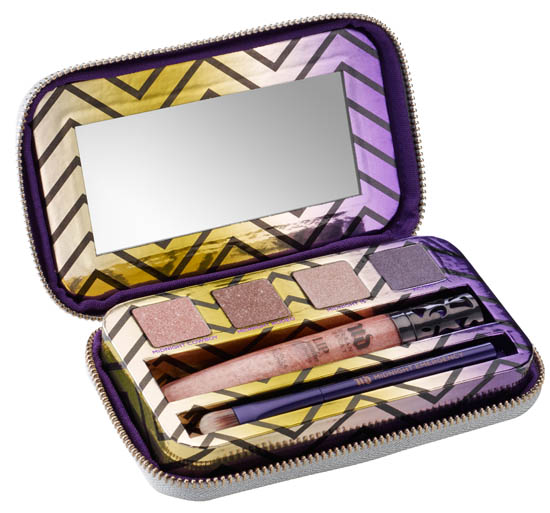 Glam emergency rescue is the idea behind the Midnight Emergency Kit, €36. Four shadow shades (the name is taken from their cult Midnight Cowbow colour, fact fanz) plus an animal-kind brush and a gloss are included. Colours?  One's the aforementioned best-selling Midnight Cowboy, AC/DC, which has already been seen in the limited edition Book of Shadows Vol II plus two brand new eyeshadows exclusive to this kit; Midnight Rodeo and Midnight Sin. For lips? There's Lip Junkie Lipgloss in Midnight Cowboy.
Like 'em? Which would you buy?