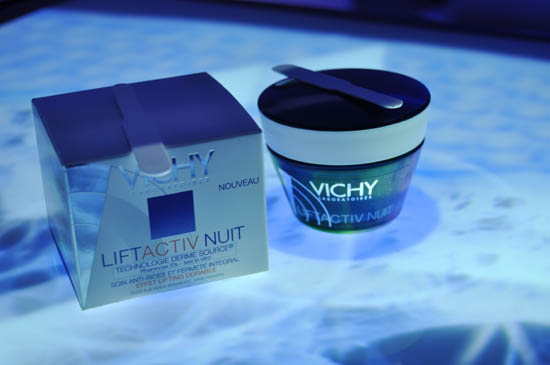 I gave a teaser of this back in January when I blogged about being in Paris, but the reason I was there was for the the launch of Vichy's just-launched and seriously impressive LiftActiv Derm Source day and night care three-strong product range.
LiftActiv already exists as a franchise within the Vichy offering but these products add a whole new appliance of science on top. As the research and development powerhouse in the L'Oreal stable, Vichy is the brand that develops a lot of the technology which ends up being used within the wider group for brands like L'Oreal Paris and Lancome, and it's one of the reasons why we rate it so highly. The science is there, the studies and trials are in place, the availability in Ireland is excellent and most importantly of all, the prices are generally very good.
Starting at €31 and going up to €32.50, these products are not remotely expensive by any stretch of the imagination, especially given the sector. Anti-ageing care tends towards the shocking, price-wise, and cynically that's often because there's such an emotional investment involved as well as a financial one. But even if you're hmming and hawwing a little, you'll be even more impressed at the costs once you've finished reading this post.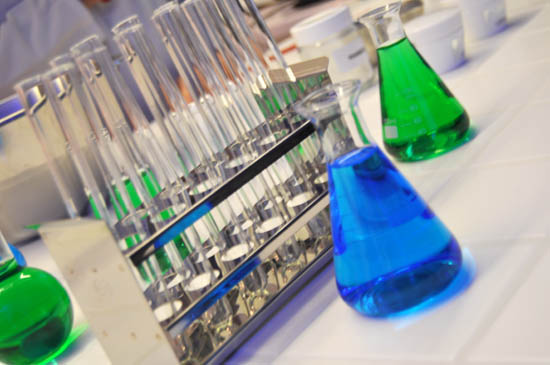 With seven patents and an equal number of matching clinical studies, two placebo-controlled double-blind in vivo studies, six scientific publications and ten years of research, what's clear is these three products are no ordinary pots of gloop.
So, what makes LiftActiv Derm Source so special? Two things: firstly, in the course of the brand's research, they identified a part of the skin that they say has a big part to play in the ageing process. Papillary fibroblasts are found in the superficial dermis and are a particular group of cells that a dedicated team of L'Oreal Research scientists discovered and have named the 'derm source'.
Fibroblasts themselves are cells that are in charge of collagen production in the skin, so keeping them working is important - they make our skin plump and supple. As we age they slow down production, and our skin looks older. Obviously, that's just one internal aspect of why skin ages - there are other factors like UV, genetics and pollutants to factor into the mix too. Secondly, once Vichy knew they'd identified this trigger 'derm source' area responsible for part of skin ageing, they knew they wanted to target it with something very specific indeed.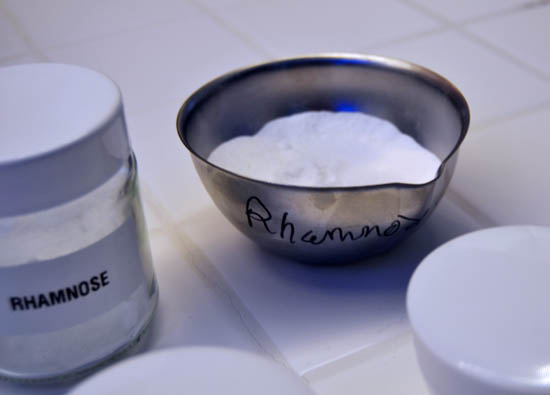 Advertised
Yup, this is rhamnose in raw form!
So they decided to use an ingredient called rhamnose. Yes, it does sound like a Swedish black metal band, but rhamnose is actually a sugar. It's been used in skincare before, but not at the concentration Vichy is using it at: 5%. At this level, it has real effects on the papillary fibroblasts and was chosen for use after screening more than 50 anti-ageing molecules. Rhamnose in 5% concentration was identified as the most powerful ingredient capable of specifically targeting and reactivating the derm source in the skin. In other words, it kicks the arses of those fibroblasts and gets them back to work.
Some anti-agers target dehydration, some address clarity and radiance and some are devoted to resurfacing skin to reveal a fresher appearance. What's the particular aim of the LiftActiv Derm Source day and night range then? Wrinkles, that's what. Studies showed a 20% improvement on five wrinkle types over a two month period, so this is very definitely a skincare suite that's dedicated to smoothing out lines and firming the skin.
If pigmentation or deep hydration are your particular anti-ageing issues, for example, then this isn't the one to do the trick for you. But if you're after something with careful research and science behind it, an accessible price point, wide availability and you're in your 30s or 40s and want to either knock wrinkles on the head before they happen or halt them where they stand, then I'd certainly take a look at LiftActiv Derm Source.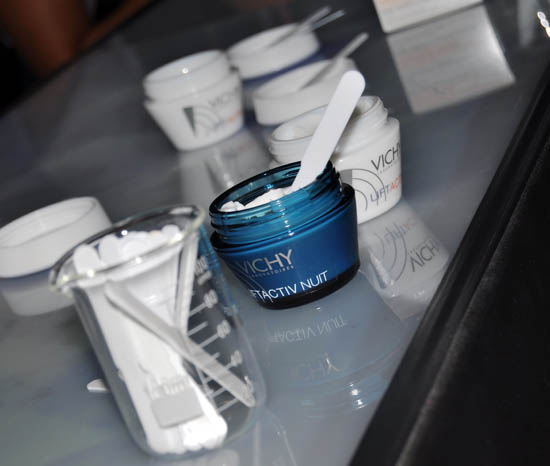 As mentioned, three products are available.  Two are on offer for for day; one for normal to combination skin and one for dry skin, both of which cost €31, and one night cream, which costs €32.50.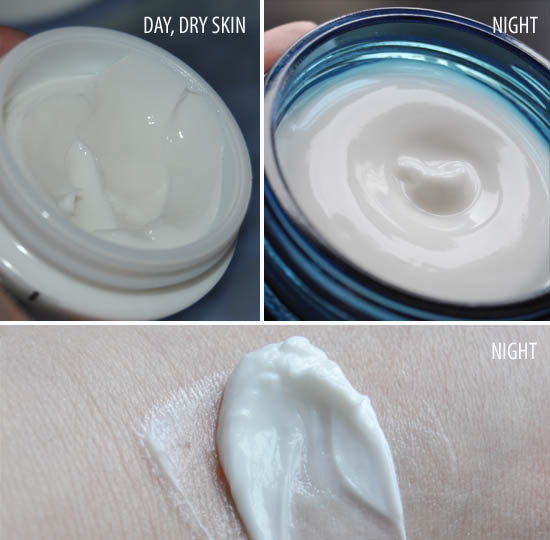 Textures are good - I'd personally go for the dry skin version as it felt more comforting to me and anyway, my skin is Saharan. The night cream is also rich and unctuous. The products have a light scent which is pleasant, but which may make them unsuitable for those who find perfume irritates their skin.
Advertised
As with everything in beauty, and particularly skincare, you've got to try it to see if you like it and if it does the job for you.  Vichy is great on in-magazine sachet sampling and trial sizes, so ask in the chemist for some to take home to try before you commit to a pot.