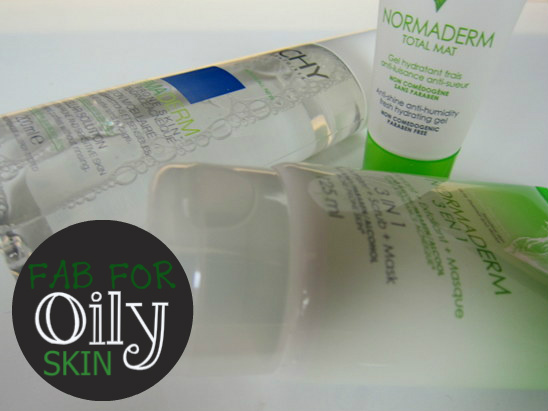 Vichy's Normaderm range is an absolute godsend for those of us with oilier skin - the range is massive and tackles all those delightful side effects like spots, dilated pores, shine and uneven skin.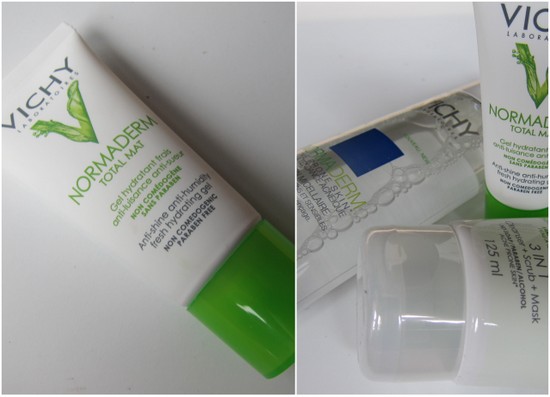 I really like the Normaderm Anti-Age moisturiser, which is perfect for my age and skin type - you can read more about it here - but in the warmer weather I've swapped that out for Normaderm Total Mat, €16. This has a light gel texture, works well under  makeup and is really effective at controlling oil and sweat. I know - not the most glamorous product, but it works.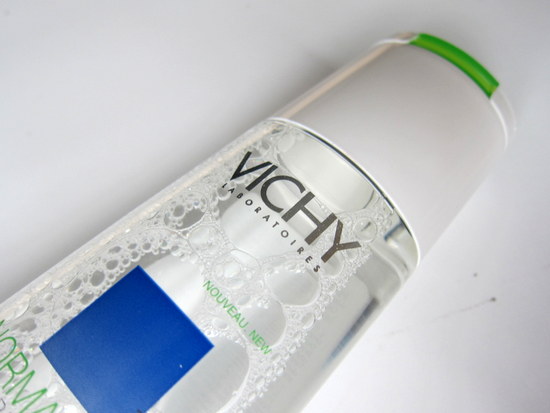 I'm also loving the Normaderm Micellar Solution, €13, which is aimed at skin that's sensitive yet blemish prone. I'm using a salycylic acid cleanser at the moment, and like to use this to remove my makeup first. It's convenient, much better for my skin than wipes and it leaves my skin feeling nice and fresh. Read our full review here.
Advertised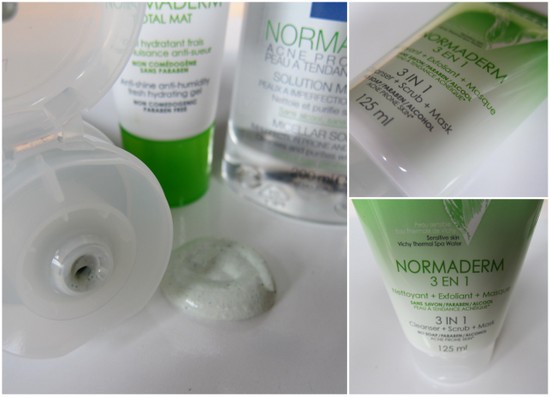 But it's the latest addition to the range that I'm most excited by. A 3-in-1 product that can be used as a cleanser, exfoliator or mask, this has just launched in chemists nationwide. The brand tells me it combines three acids which are brilliant for fighting imperfections - salicylic acid, LHA and glycolic acid  - but it's still gentle enough for daily use, even on sensitive skin. And it's 25% clay, which draws out toxins and excess oil and help purify the skin.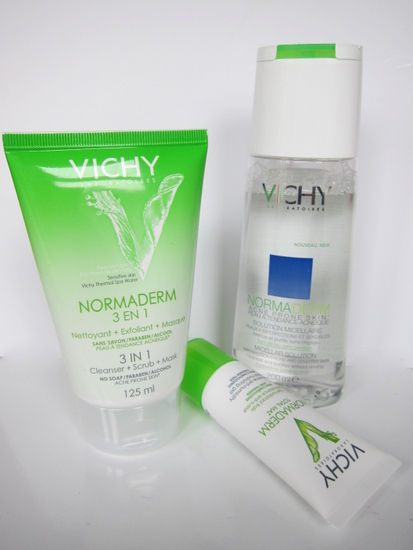 All of this good stuff screams expensive to me, but here's the best bit - it's just €13.25! Amazeballs. Now I've a whole other routine going on at the moment (you can read about it here) but I've used this as both an exfoliator and a mask, and it's deadly - it left my skin looking and feeling smooth, fresh and bright. And when my current cleanser runs out, I'll be switching to this stuff tout suite!
Are you tempted by its multi-tasking ways? Are you a Normaderm fan, and are there any other products I should check out from the range?
Advertised