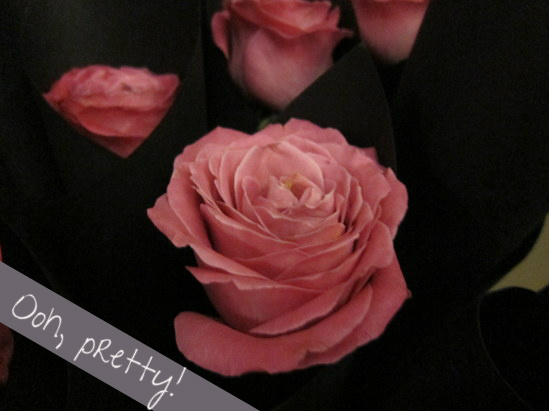 The most beautiful rose in the world.
That's the challenge the noses at Roger & Gallet set themselves for their latest fragrance, Rose Imaginaire. But clearly that wasn't tricky enough, because they didn't stop there.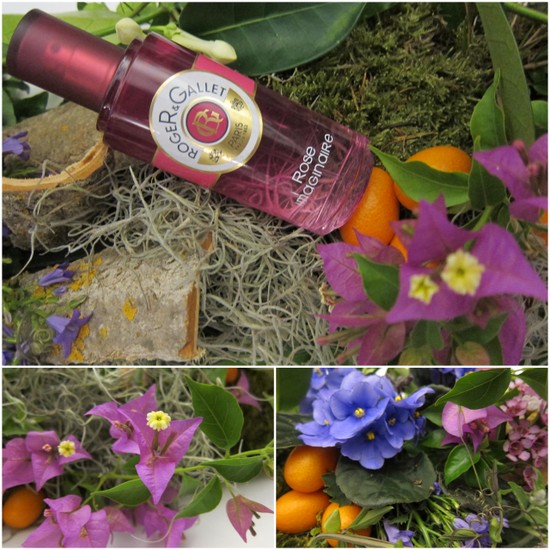 Snapped at the launch - the new scent surrounded by its ingredients
The creators of this new perfume have evoked the scent and beauty of a rose – without including any of that flower itself. Instead in a flourish of creativity the scent of the 'imaginary rose' is captured with mandarin and strawberry from Sicily, Egyptian jasmine and violet and the warm smoky notes of sandalwood and patchouli.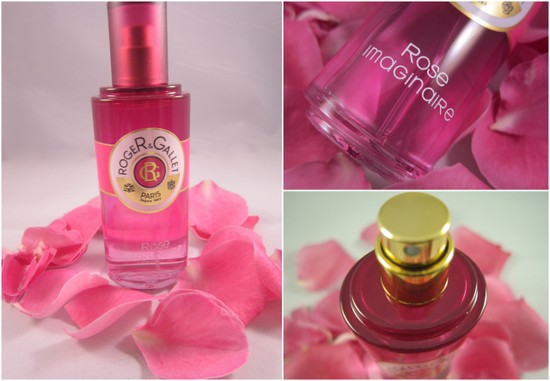 Advertised
The result is a sparkling, light fruit floral that is similar to classical rose scents, but with a modern twist.  It's lovely stuff – sweet, but not overly so, thanks to those woody base notes. Look for this in chemists from the end of the month, priced at €39.75 for 100 ml.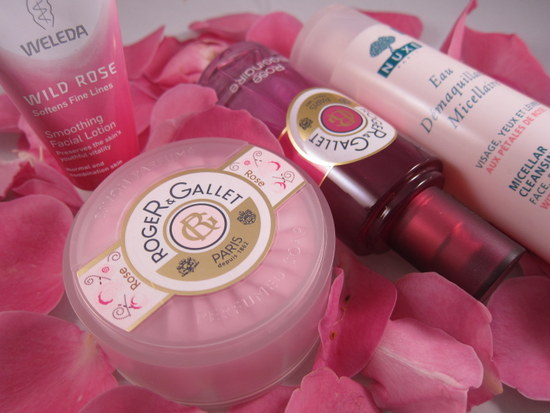 And unlike most of the Roger and Gallet fragrances, there are no ancillaries like soaps or shower gels to go alongside Rose Imaginaire. Instead it sits beside the various bits and bobs from the traditional Rose line, like this scented soap, €6.75. If you find normal soaps dry out your skin you should give these ones a go – they're packed with essential oils and leave skin feeling soft and nourished, as well as clean.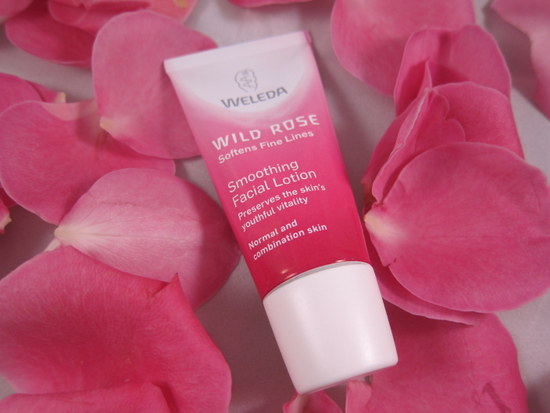 And roses don't just look and smell great, they're also brilliant for our skin. Weleda's Wild Rose range is loved by everyone from Alexa Chung to Twiggy for its anti aging properties – the rose seed oil it's made with is packed with vitamins and fatty acids that protect and moisturise the skin. The divine scent is just an added bonus! I've been using and loving the Smoothing Facial Lotion, €18.50. A Wild Rose night cream, mask and facial oil are also available from chemists and health shops nationwide.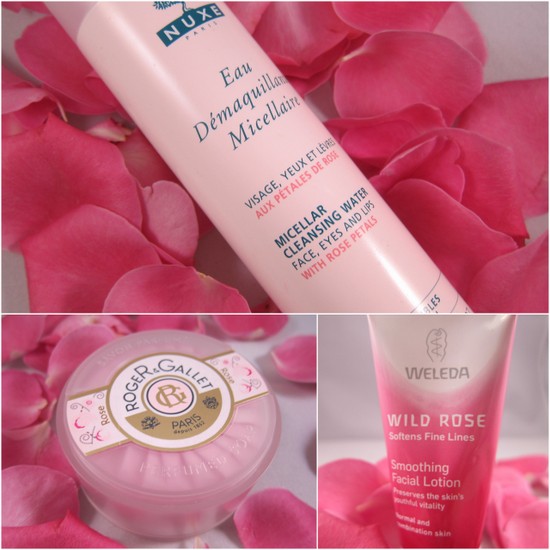 Advertised
And finishing up my little rosy round-up is this micellar cleansing water from NUXE. Part of the brand's Rose Petal range this smells softly sweet and delicate, but does a great job of wiping away makeup and dirt. The whole range is divine and even sensitive types should get on with it well. This is €14.90 for 200ml and you can read our full review here.
I know rose scented items can divide opinion, so tell us what you think: gorgeous...or granny?! To the comments!