 Oily-skinned Beaut.ie readers love the La Roche-Posay Effaclar range, and that's a beauty fact. The products in the collection are designed to purify and combat breakouts, clogged pores and imperfections, which is simply every oily lady's dream.
I am one such oily lady, and have long been a fan of the La Roche-Posay Effaclar line, so this new launch was right up my alley. What is it? The Effaclar Unifiant - a tinted version of Effaclar Duo + (RRP €18).
Keeping in line with the current trend of combining skincare with cosmetics, Effaclar Duo + Unifiant apparently solves your blemish dilemmas while acting as makeup. Is it time for your regular tinted moisturiser and BB creams to move the hell over?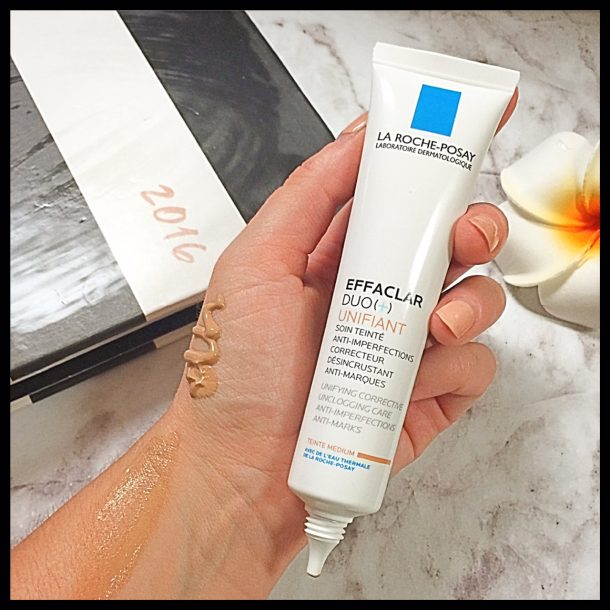 The idea behind it is to treat and reduce blemishes, even out skin tone and reduce redness, but what mostly caught my attention was the '100% mattifying mineral pigment enhancement'.
I tried it out to see if it actually did what it says on the tin.
Advertised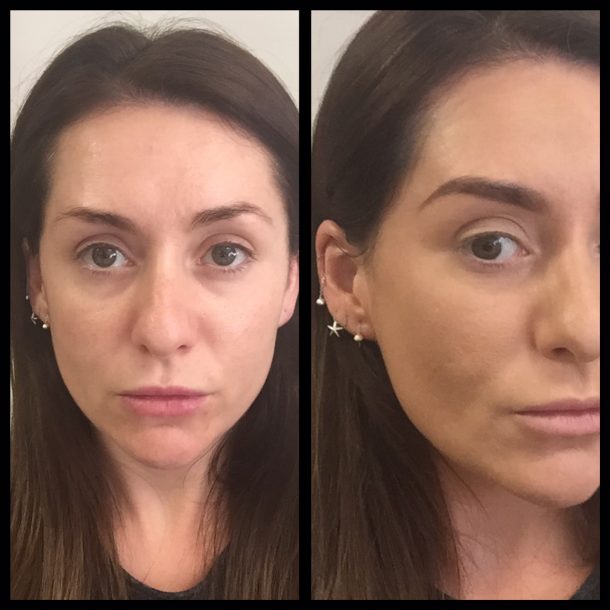 Before / After
The colour is slightly too dark for me, but you get the gist. While the coverage wasn't bad, it could have been more intense.  Also, these types of product are usually sheer, but I found this to be a little too sheer, it does spread easily, though. (Bear in mind that I'm a big fan of full coverage foundations.)
One pro is that the formula is non-comedogenic, and I didn't break out after using it, however, I have really oily skin and could not see where these so-called 'mattifying' pigments were; 20 minutes of applying it my face was extremely shiny.
My first impression is that I personally would like more coverage than this. I feel this would be great for someone who prefers BB cream type product or tinted moisturisers, whose skin on the sensitive side and prone to breakouts.
Advertised
I will, however, continue to used it and see if it helps my skin improve, so ill keep you updated.
What is the best non-comedogenic product you have ever used to combat breakouts?